HND Dance students visit New York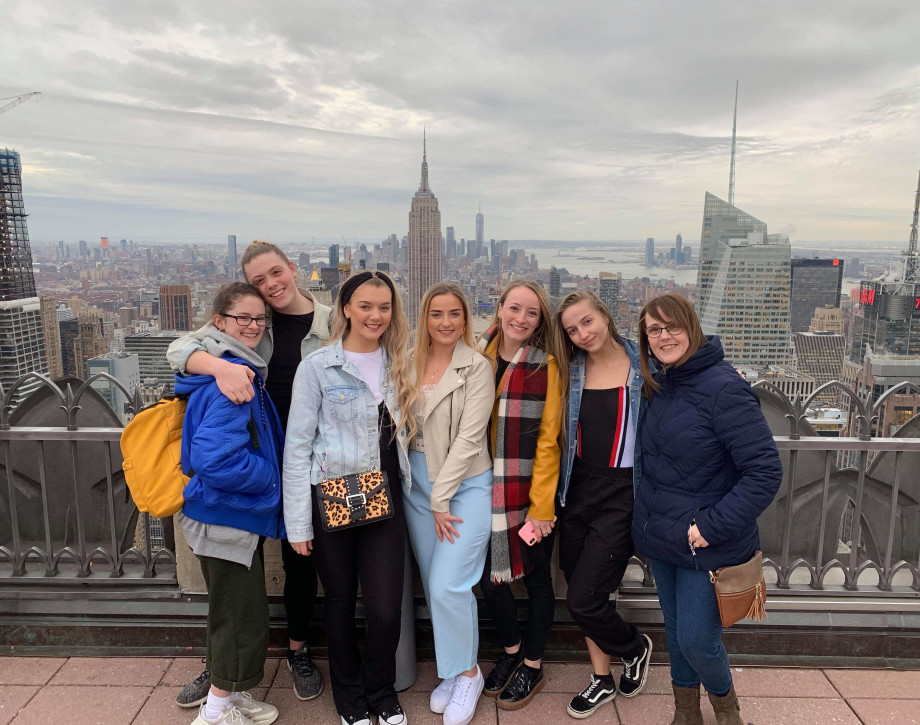 Student Rachel Petrie shares her diary of the first couple of days of the HND Dance Artists students' visit to New York.
Monday 1 April
Today we began our trip to the states arriving at the airport at the horrific time of 7:30 am. However, as we all filtered in we became more and more excited for the trip ahead. The flight itself was painless and we even got a shout out from the captain on board, which resulted in a huge scream from all of the dancers! Once we landed, there was a slight hiccup with some cases but once resolved we all arrived at the hostel safe and sound and then got a bus tour around the city. This I found was very helpful (even though our body clocks were all at about 3am) because we were able to see a lot of the main attractions and areas of New York that we may have missed if left to our own devices. By the time we got back to the hostel we were all completely exhausted and happy to head straight to bed.
Tuesday 2 April
Not wanting to waste any time we woke up bright and early for our first full day in New York! After grabbing a very filling breakfast we headed to the famous Radio City Music Hall for a tour. There were four of us on the tour which I felt made the tour better for us! This gave us more opportunities to ask questions and take our time to look around. The tour itself was fascinating because we were told about the history of the theatre and the artists and architects that were employed thoughout its building process. We were even introduce to a Rockette and had the opportunity to find out a little about her life and career to date.
After the tour we had our first class at the Broadway Dance Centre, which was a ballet class, followed by a contemporary lyrical class. Following this we had a quick freshen up before heading to the Top Of the Rock where we got the best view of all of New York! Even better, as we were booked in the sunset slot, we could get pictures in the daylight and in the night once all the city lights had turned on.
To finish the day we were all booked into Ellen's Stardust Diner for dinner which naturally had an amazing atmosphere the whole time! Safe to say that the first full day in New York was absolutely amazing!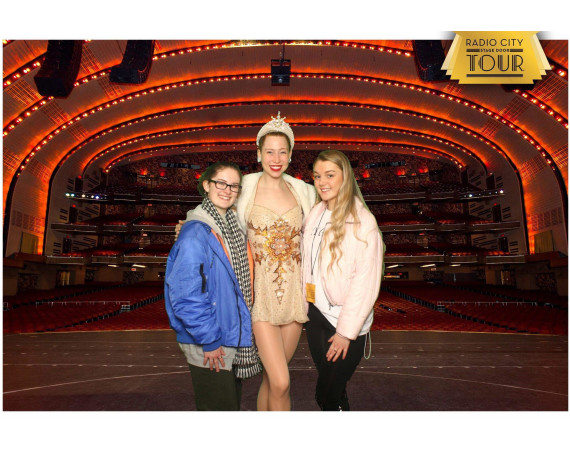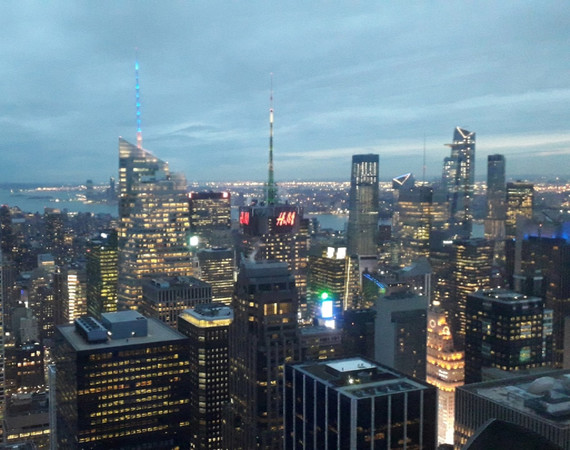 Images: Rachel pictured left