Practical journalism students publish community magazine 'The Pattern'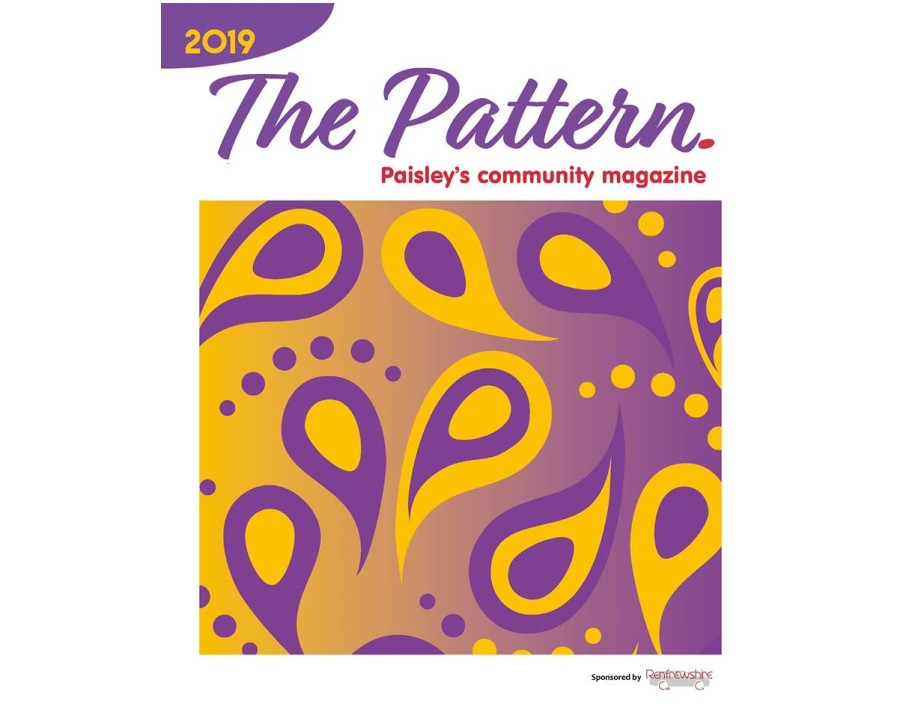 HND Practical Journalism students at Glasgow Clyde College have published 'The Pattern', a community magazine which will be available within Friday's edition of the Paisley Daily Express – thanks to a four-year partnership with Reach Plc.
For the past four years the College has worked with Reach Plc, who print the Daily Record and Sunday Mail, to print the second year Practical Journalism students' magazine and publish it within a March edition of the Paisley Daily Express.
The Pattern, with news, arts and culture stories about Paisley, is this year sponsored by Renfrewshire Cab Co, providing the funds to allow 10,000 copies of the 64-page magazine to be printed.
Paisley Daily Express editor Gavin McInally said: "The Paisley Pattern is an award-winning example of how a newspaper and a community-focused business can work alongside journalism students to provide a magazine which not only offers valuable, real-life reporting experience and a quality supplement to the title but, most importantly, a genuinely worthwhile read for those who continue to support the print industry in their thousands every day."
Reach Plc Sales Director, Helena Morrow, said: "We're about to go into the fourth year of a very special partnership with Glasgow Clyde College backed by our tremendous sponsors at Renfrewshire Cab Co.
"This partnership, of which we're immensely proud, continues to deliver results that exceed our expectations.
"More importantly it ensures these students can explore and exploit their creative, academic and writing potential.
"Together, as partners, we look forward to again delivering great opportunities for the students."
Hannah McCulloch, manager at Renfrewshire Cab Co, said: ""We're all about giving back to the community here at #teamRCC, even more so in the year of our 20th anniversary. It has been great to partner with Glasgow Clyde College and Reach Scotland on this special project."
Lecturer Karen Bale said: "This is the fourth year we have worked in partnership with Reach, and we are incredibly grateful for the support they give us.
"They give our students a huge platform for their work, in ensuring every reader of the Paisley Daily Express will receive a copy of Glasgow Clyde College journalism students' magazine.
"It's hugely motivating for the students knowing this, and the awards ceremony is an extra boost for them.
"The time, effort and financial contribution by Reach and our sponsor, Renfrewshire Cab Co, is second to none and we can't thank them enough."
Glasgow Clyde College HND Practical Journalism's publication has scooped the Best Student Publication the past two years at the Scottish Student Journalism Awards.
Reach plc willhost an awards ceremony for Glasgow Clyde College journalism students at their Daily Record HQ in Glasgow in May. The students will be treated to a buffet before prizes are awarded for the best editorial piece, the best advertising campaign and the best editorial piece about our sponsor.
The journalism students also run a website, Clyde Outside, which has been running since October last year and which features a range of topical news items and features.