Emma Spence: Modern Apprentice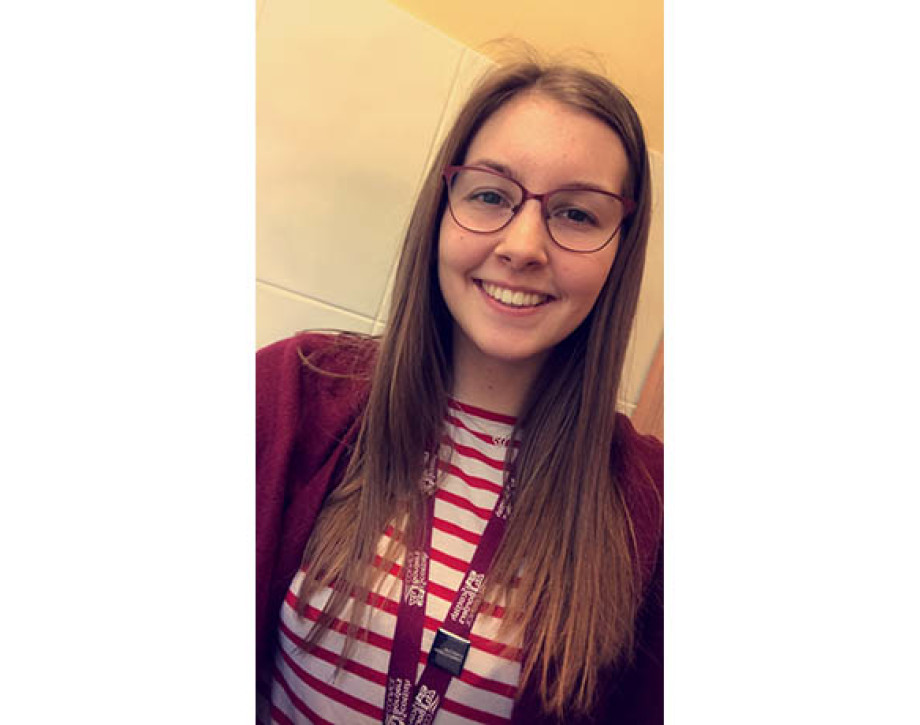 Emma Spence, 19 from Galashiels, is a modern apprentice in digital media and loves working full time at Scottish Borders Council – but her path wasn't always so clear.
"I took a year off after school, and I wasn't entirely sure what I wanted my next step to be," said Emma. "That's when I saw a post on Facebook for the modern apprenticeship through Glasgow Clyde College. It was for a web and digital media role at Scottish Borders Council in Newtown St. Boswells. I was always interested in comms, particularly social media, so I just decided to go for it.
"I couldn't have made a better decision.
"As part of the web and digital media team, I'm responsible for the Council's social media, including Facebook and Twitter. I respond to all user queries, and I also update the website and staff intranet with relevant content.
"I work alongside my mentor and others in the communications team who help me with my training and understanding of the council. The Council also has a forum for apprentices, which meets every other month. There are about 40 apprentices at the Council, so it's great to have that wider network of support.
"Over the course of the year-long programme, I've attended three workshops so far at Glasgow Clyde College, with a final one next month. The College has been incredibly supportive, and I would definitely recommend a modern apprenticeship to others – especially if you're not 100% sure what you want to do, but you don't want to spend 4 years at uni without a job. It's a real opportunity to get proper work experience, and the College ensure you get the support and training you need.
"My apprenticeship ends in April, and I've already secured a full-time position at the Council, where I'll continue working in the marketing and communications team. I've learned loads over the past year, and my modern apprenticeship has given me a strong foundation for a bright career in digital communications."