Collette Bamford: Foundation Apprentice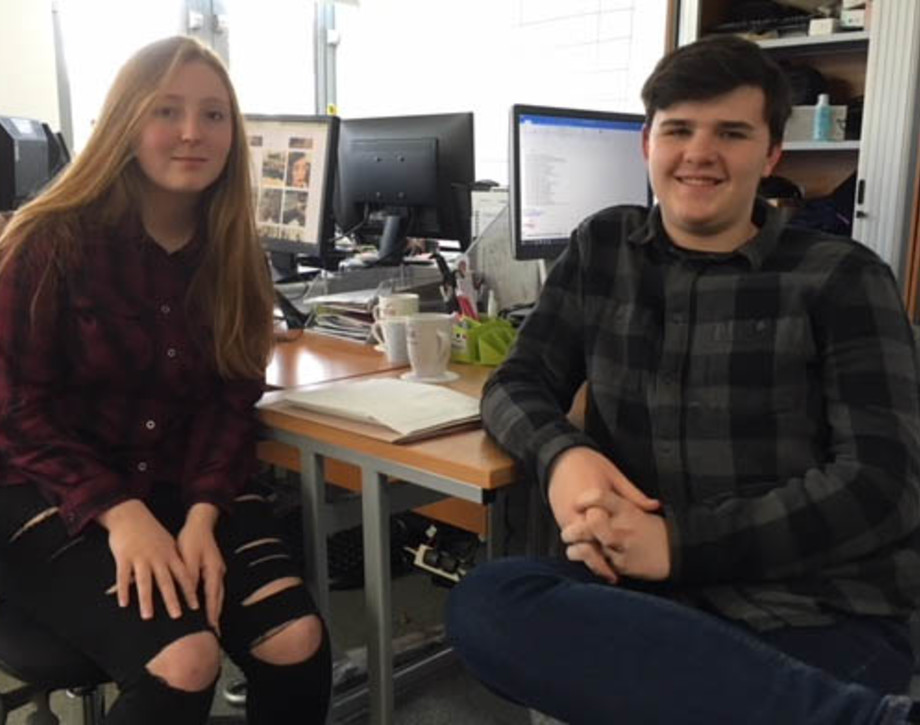 Collette Bamford, 17, is a S6 pupil who is currently undertaking a Foundation Apprenticeship in Creative and Digital Media at Glasgow Clyde College.
The two year course consists of course work during year one and a work placement during year 2 and is typically undertaken in S5 and S6 at school. Collette's work placement is with the marketing team at Glasgow Clyde College and she attends along with fellow Foundation Apprentice Tyler (pictured).
Collette has always had an interest in creative subjects at school, enjoying studying Art and English, and when the opportunity came up to do the Foundation Apprenticeship she grabbed it.
As part of the work placement at the College Collette has been working on social media and helping at events.
Speaking about the opportunity provided by the Foundation Apprenticeship Collette says 'I'm hoping to study digital media or media and communications at college or university so this is a good pathway to help to progress. Working and learning at the same time helps as I can use what I've learned in my school work too."