Stringed Instruments get professional seal of approval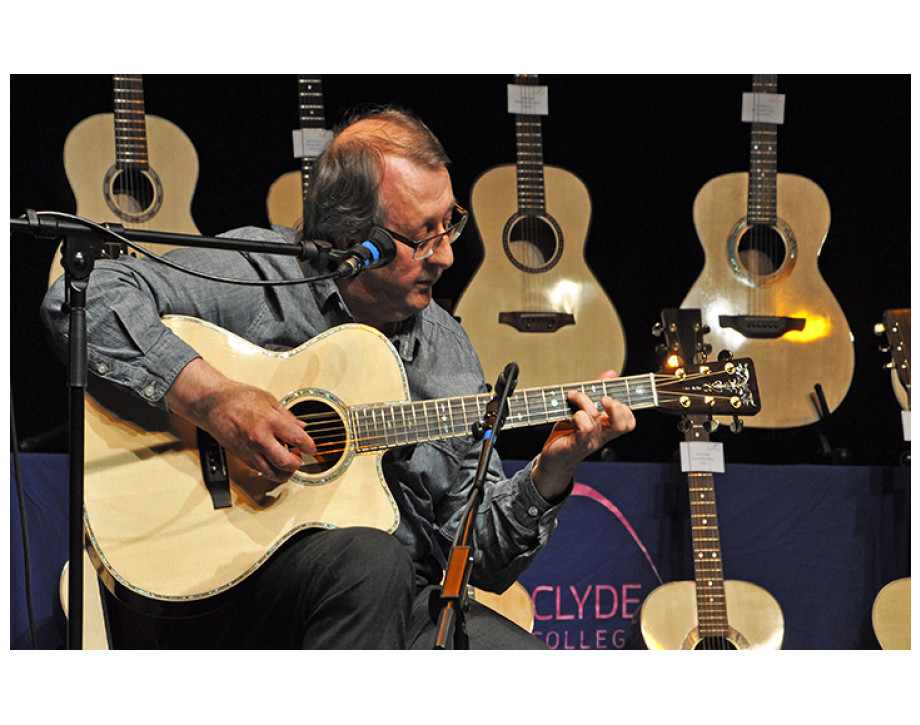 Students studying Stringed Musical Instrument Making and Repair at Glasgow Clyde College are celebrating after their handmade instruments were used by professional musicians at the recent Luthiers' Concert.
The annual concert sees professional musicians perform using a range of stringed instruments created by the students, which this year included violins, classical guitars and steel string instruments.
At the end of the concert the audience had the opportunity to examine and purchase the uniquely crafted guitars and violins with the creators on hand to discuss the thought process and work that goes into creating a musical instrument.
The concert featured an extensive mix of music including folk, blues, ragtime and classical with individual performances by guitar players Steve Hicks and Anne Chaurand and one of Scotland's most sought-after fiddlers, Alistair McCulloch.
Student Alan Forsyth, said: "It was a great honour to have my instruments played by professional musicians at The Luthiers' Concert. I hope, in the future, I will see many more talented individuals playing instruments I have created."
Alan was also a winner in the musical instruments category at this year's Craftex exhibition, at The Trades House, Glasgow. The competition provides a platform for the very best work from students across Glasgow's colleges and an opportunity to exhibit their work to the public. 14 of the College's students were winners in categories including art, ceramics, musical instruments, Video/DVD, fashion, textile design, sculpture and floristry.
Alan adds: "Craftex is a really great opportunity for students to share our work and skills with the public. I'm really pleased to have won the Musical Instruments section."
Paul Hyland, lecturer at Glasgow Clyde College, said "We're really proud of all of our students who took part in this year's Craftex competition. It's a great platform for students to show off their creativity in a professional manner.
"The Luthiers' Concert is another fantastic opportunity for students to see their final work played as part of a professional set up. The amount of time and effort everyone put into creating their very own musical instruments is incredible and it was such a reward for everyone to see the instruments being used by such outstanding musicians."
Picture shows Steve Hicks playing a guitar created by Alan Forsyth during the concert.