Journalism student wins at Diploma of Journalism awards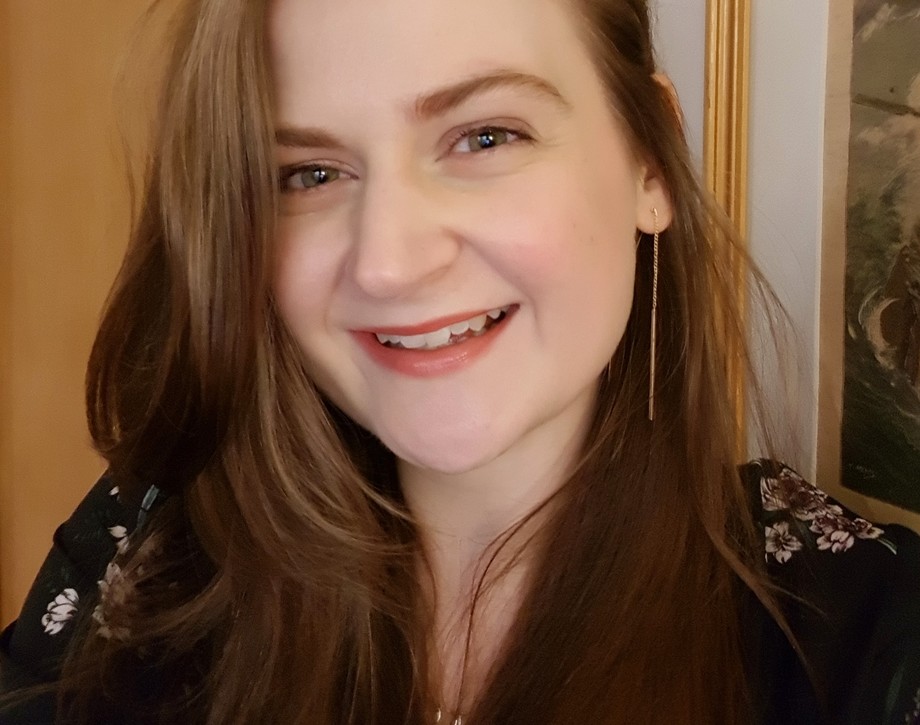 Hannah McLaren a Glasgow Clyde College journalism graduate has won an industry award for the highest mark on a magazine exam paper in the country – making it the second year in a row a Glasgow Clyde College student has scooped the accolade.
Hannah, who graduated from the college in 2018 with an A grade in the HND Practical Journalism course, scored 85% in the National Council for Training of Journalists (NCTJ) Business of Magazines exam.
She was awarded with the Mark Allen Group award by the NCTJ at their annual Student Council meeting this month– where journalist Charlie Webster presented the Diploma in Journalism awards to the top performing students in the 2017-18 diploma exams.
The Business of Magazines unit is part of the National Council for Training Journalists diploma which journalism students study in their second year.
Hannah, now Celebrity Editor for My Weekly magazine, said: "My internship with DC Thomson and various work experience opportunities throughout my time at college definitely played a huge part in me winning this award. The best way to learn about this industry is to dive right in, and that's exactly what I did. I'd recommend that all student journalists really put themselves out there and say yes to as many opportunities as they can. I was a sponge in these offices and just soaked everything up. Those lessons stuck with me as I applied each and every one in the Business of Magazines exam. I'm positive this was the reason I did well and I'm really pleased about this. It feels great when you get the chance to apply and/or what you've learnt."
Sally Rodger, assistant editor at My Weekly, said: "We're over the moon that Hannah has received recognition for her hard work and dedication in the Business of Magazine exam. Hannah was an intern in My Weekly, Scots Magazine and People's Friend during the summer of 2017 and we hope that the insight she gained during that time helped her achieve such an excellent result.
"Since Hannah joined the My Weekly team last summer as Celebrity Editor, she has continued to develop her skills and is delivering entertaining, reader-focused features and interviews to enhance the business of My Weekly."
Last year the award was won by another graduate David McPhee, now a reporter for the Oban Times.
Lecturer Karen Bale said: "All of us in the journalism department at Glasgow Clyde College are incredibly proud of what Hannah has achieved.
"She excelled in the magazine class, and this award is testament to that.
"While studying at the College Hannah won an internship at DC Thomson and went straight from college into a job as a magazine journalist.
"She is a very talented young woman, not only is she an accomplished writer but a talented artist and designer, who led the design on her class's Graded Unit magazine while at college.
"We wish Hannah every success for the future."
The NCTJ provides journalism training across the UK – and their accredited courses, including those at Glasgow Clyde College, set the benchmark of excellence for journalism. Almost 75% of all trained journalists in the UK are NCTJ trained.