Horticulture centre receives funding boost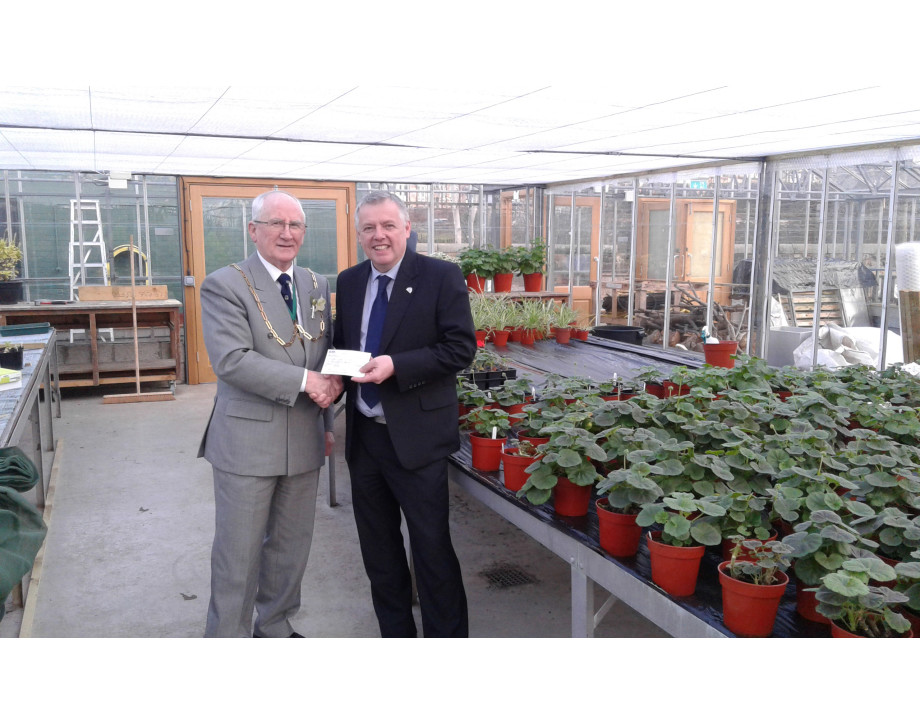 Our horticulture department were delighted to welcome Bill Peebles from the Incorporation of Gardeners to the Horticulture Centre at Langside Campus on 13 December. The Incorporation of Gardeners supports the promotion of horticulture within the area. Bill presented the department with a cheque for £1500 which will be used to purchase materials for an overhead irrigation system in the glasshouses and heated propagators for starting plant cuttings.
We'd like to take this opportunity to say 'thank you' once again to the Incorporation of Gardeners for their support.
Image show Bill Peebles with David Innes, Assistant Principal Faculty of Engineering, Computing and the Built Environment