£600,000 investment into Cardonald sporting facilities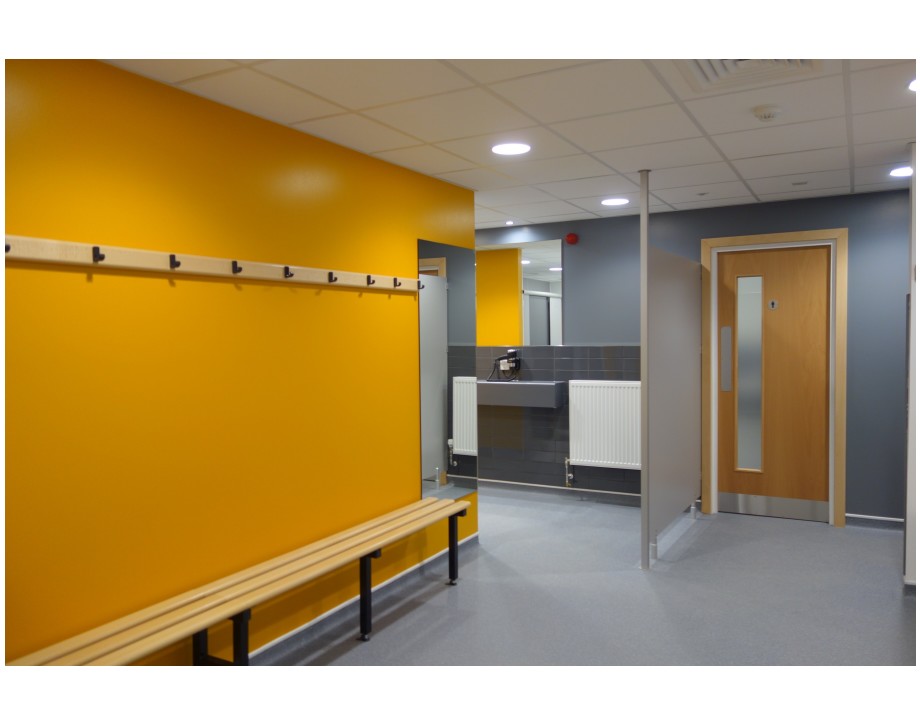 Glasgow Clyde College has announced the completion of a £600,000 investment to the sporting facilities at its Cardonald Campus.
The new facilities, completed by Scotwood Interiors Ltd sees a complete re-design and refurb within the existing building to allow greater accessibility for all students, particularly for those with additional support needs.
Creating a more modern feeling to the building, students and staff will benefit from the new open plan facilities, increased space in the changing areas, wider and brighter corridors and improved Wi-Fi.
Alan McGhee, Head of Estates for Glasgow Clyde College, said: "We're absolutely thrilled with the new facilities. To see our vision come together and provide a more modern and accessible environment for our students and staff is exactly what we were aiming for. The standard and quality of the new facilities are excellent and fits the needs of a sports education environment."
The works complete the College's two-phased approach to improving the Cardonald campus with phase one focusing on upgrading the gym halls. The £150,000 investment into the two gym halls, included new lighting, ventilation, refurbishment of the flooring and new state of the art gym equipment has helped boost the number of staff and students using the facilities out-with teaching time - a result the College was aiming for. The upgrade means Glasgow Clyde College now has the largest provision of college sports facilities across its three sites (Anniesland, Cardonald and Langside) of any Glasgow college.
Jon Vincent, Principal at Glasgow Clyde College, said: "The investment into our sporting facilities at the Cardonald campus is part of our capital masterplan to modernise and improve facilities to enhance the student experience. We believe education should be accessible to all and this work demonstrates our continued commitment to achieving that goal."