Secondary pupils show they have what it takes to Make It in Fashion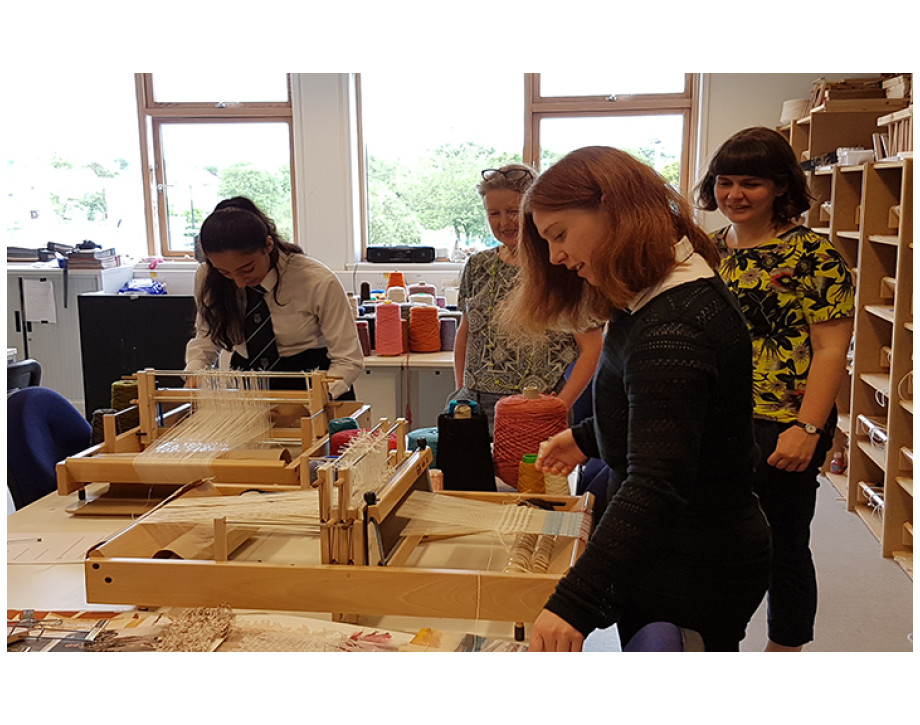 Glasgow Clyde College's Make it in Fashion event proved a big hit with pupils from 12 secondary schools as they demonstrated their passion for fashion during the College's school taster day.

Attracting schools from across Glasgow, Ayrshire, Renfrew, Stirling, Argyll and the Borders, the Make it in Fashion event provided secondary pupils with the opportunity to take part in up to 10 workshops. Pupils tried their hand specialisms offered by the School of Fashion and Textiles, including experimenting with fashion illustration, creating printed and woven textiles, making an embellished accessory, learning how to use industrial sewing machines and an introduction to pattern drafting. Some of the pupils took home a memento of the day which they hand-crafted during one of the workshops.

Jacqueline Farrell, Head of Curriculum Fashion, Textiles and Design at Glasgow Clyde College, said: "Make it in Fashion is a great opportunity to highlight what the School of Fashion has to offer and engage with secondary pupils who are considering their next steps after high school.

"The workshops offer pupils the chance to get stuck in and gives them an insight into what it would be like to study fashion at college and what would be expected of them. They have the opportunity to use the same machinery, textiles and resources as the students so they really get a sense of what would be involved if they were to choose to study fashion, textiles or design."
Keeva McDonald, principle teacher in Home Economics at Doon Academy, who attended the Make it in Fashion event with her pupils, said: "Attending workshops like these has made a big impact at our school, this is our second year at Make it in Fashion and we've found that pupils are showing more interest in these types of subjects and are putting the different techniques into practice in the items they are making at school.

"It's great because the pupils get a taster of something in a short space of time, but they are learning faster so they see results quicker than they would at school. The staff at Glasgow Clyde College are really well organised and friendly, it's a bit more relaxed and the pupils are treated as a college student which they like. The lecturers are also rather inspiring as they push the pupils a bit more to try different techniques, it's really a great opportunity."

Pupils also took part in discussion groups and were able to ask questions about the available fashion, textile and design courses available at Glasgow Clyde College.