Celebrations for class of 2018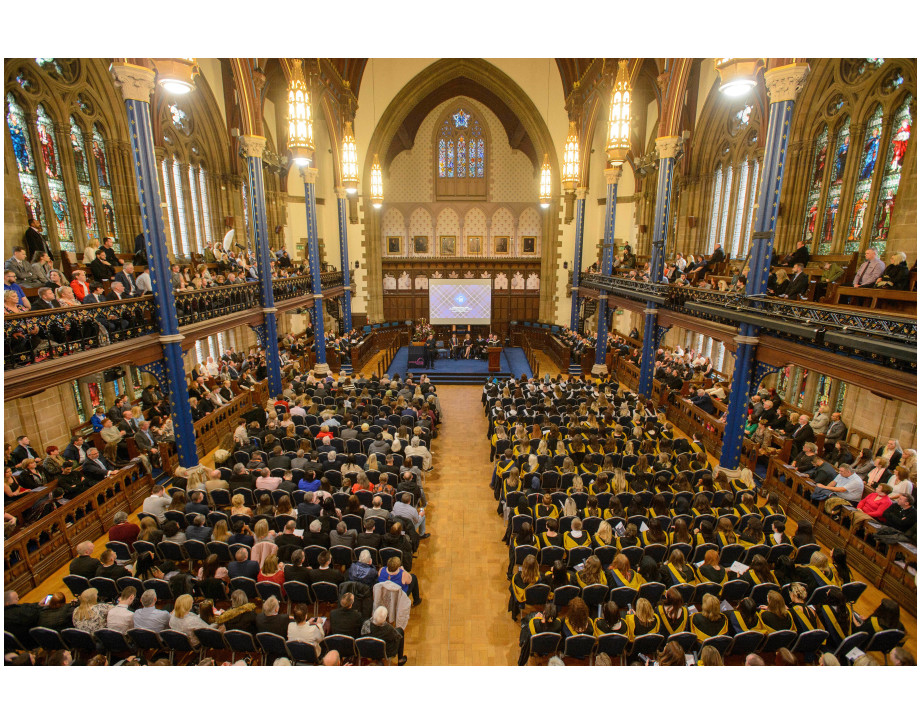 Over 650 students celebrated their achievements in style as they graduated from Glasgow Clyde College [Saturday 3rd November].
Despite the wet weather, it was smiles all round for students who graduated in front of friends, family and peers, from the College's four faculties; access and continuing learning; business, creative and digital industries; engineering, computing and the built environment; and health and wellbeing.
Six students, Gavin Cormack, Amy Cooper, Maryam Raoof, Ryan McFadyen and Penny McKinney received the Ede and Ravenscroft Academic Excellence Award from their respective faculties, and student Laura McKenna collected the SQA Special Award.
Glasgow Clyde College Principal, Jon Vincent, said: "Graduation is an incredible achievement. It's a testament to all the hard work, not only for those receiving their qualifications, but for family, friends and lecturers who have joined in the journey and provided support and encouragement along the way. The College wishes all our graduates the best of luck in their next steps."
Students were inspired by speeches from Jim Hamilton of Graven Images, Tracy Black of CBI Scotland and Rhona Baillie of the Prince and Princess of Wales Hospice.
Rhona Baillie, CEO of the Prince and Princess of Wales Hospice said: "This has been an exceptional week for Glasgow, and I could not be prouder. We have opened the doors to a fabulous new Prince and Princess of Wales Hospice building, funded substantially through donations by the people of the city, and now we welcome new graduates and young people who are the City's future. On difficult days, I hope students will look back and know for certain that hard work, tenacity and goodwill can move mountains. Sincere congratulations to all Glasgow's graduates."
Images below show Rhona Baillie addressing the ceremony and a group of graduands. Further images can be found here: Graduation 2018 images