College lecturer Jayne is blooming marvellous!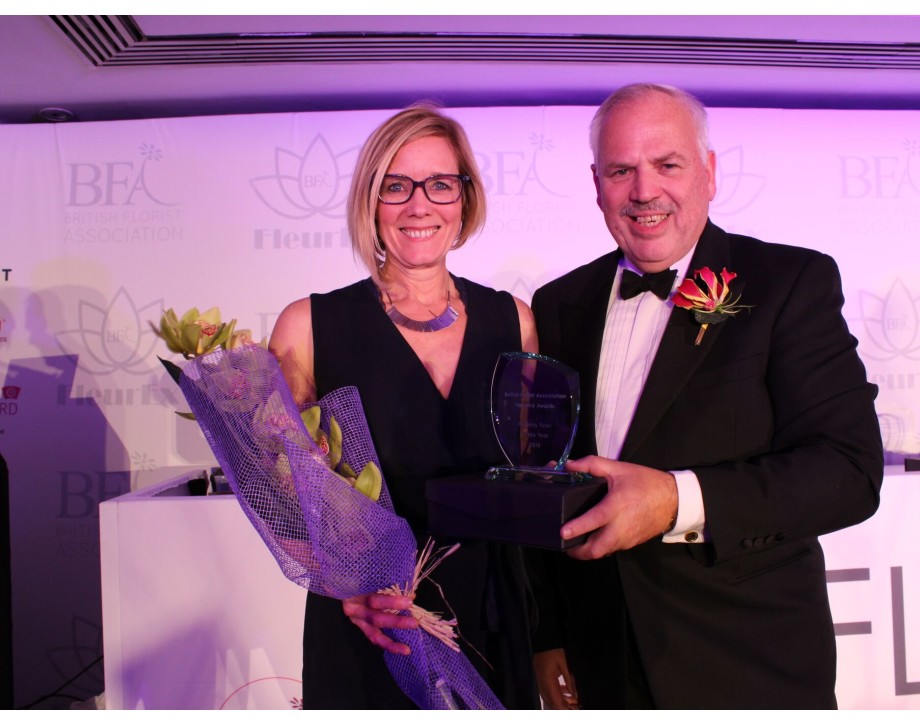 Floristry lecturer Jayne Buet has been crowned Floristry Tutor of the Year at this year's British Florist Association Awards (BFA).
Jayne, a senior lecturer at Glasgow Clyde College, scooped the top accolade for her commitment to teaching practices. With a career spanning 15-years, Jayne continues to share her passion and knowledge with students and is helping to shape and expand the floristry provision available at the College, which also received runner-up in the Training Provider of the Year category at the awards.
In 2018, Glasgow Clyde College introduced a City and Guilds Technical Qualification focusing on providing work experience for students and working with businesses involved in the industry.
The College has also implemented a full calendar of events for the new academic year, bringing the floristry community together through workshops and engaging with industry specialists to share their experiences and business acumen with students.
Jayne said: "Receiving this award in front of over 200 industry colleagues is definitely a highlight in my career. Competing is a great way to challenge yourself and learn new skills which is why myself and my colleagues encourage our students to compete at a national and local level to advance their experience and learning outwith a classroom environment.
"At Glasgow Clyde College, we are continually expanding our offering of floristry courses in line with national figures and trends, student applications, and the successes of our current courses. We are always looking at new and innovative ways of working with the industry, which is why we introduced workshops for the floristry community, and we are always seeing a positive impact on our students and staff."
Image shows Jayne receiving the award from Brian Wills-Pope MBE, British Florist Association Chairman