Learning boost for young refugees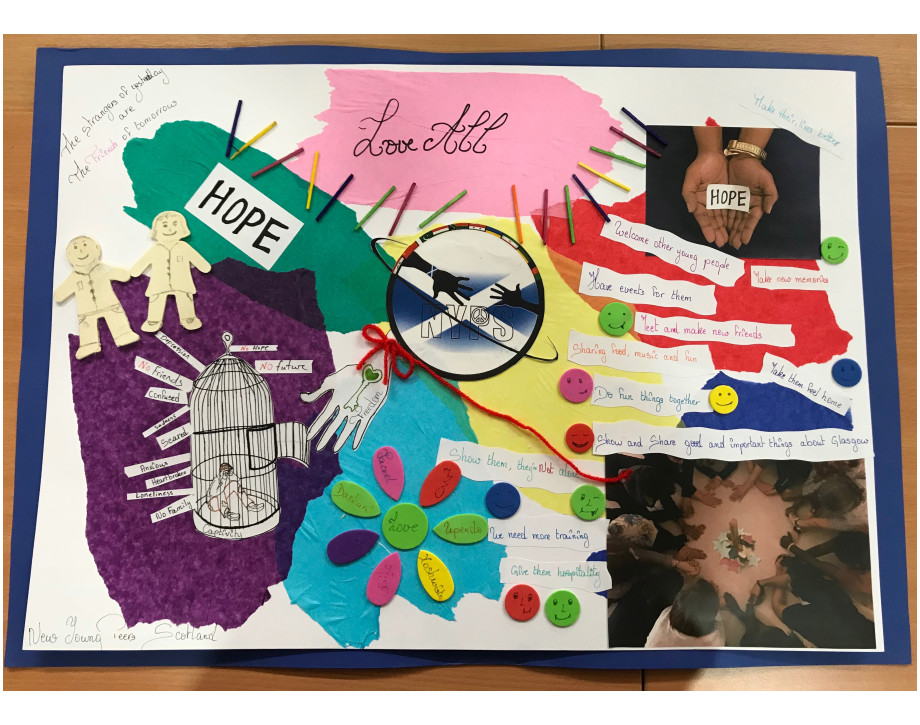 Scottish Refugee Council and Aberlour Childcare Trust are delighted to work in partnership with Glasgow Clyde College on a new project to improve the education of unaccompanied asylum-seeking children and young people.
Many children who arrive in Scotland alone and separated from their families do not speak English, and learning the language is their greatest educational need. But many of these young people have had no formal education or their school years have been disrupted by conflict in their home countries, leaving them with lower literacy levels and significant gaps in their knowledge of key subjects.
A unique course provided by Glasgow Clyde College was developed in response to these young people's specific needs. Using a holistic and peer learning approach, the ESOL 16+ Programme offers pastoral as well as educational care and supports the young people's personal and social development at the same time as teaching English as a second language.
Now, Scottish Refugee Council and Aberlour Childcare Trust will work with Glasgow Clyde College to document and refine the curriculum and teaching resources for separated children. We will promote these learning resources across the educational sector in Scotland and the UK to support those new to teaching separated children and to provide the best possible educational outcomes for the young people affected.
A recent graduate of the course, 19-year-old Mavam Dualeh from Somalia, said: "When I was in the normal ESOL class I felt a bit intimidated by all the adults in the class. But in the 16+ Programme it was really easy to make friends and voice my needs or even ask dumb questions when I needed to. In the end I got through all the ESOL levels in less than two years which I'm really proud of. I don't think I could have done better or even asked for more support as I got what I needed even when I didn't know I needed it. Now I hope to go on to university next year."
Senior lecturer at Glasgow Clyde College, Lyn Ma said: "It is wonderful to be given the opportunity to consolidate and further develop the materials and resources we have created for this group of learners so they can be shared and used by other colleges and schools across Scotland. This group of young people show enormous enthusiasm and commitment to their own learning and are a real asset to our college and to Scotland."
Gary Christie, Head of Policy at Scottish Refugee Council said: "The young people in the 16+ Programme are living with an ongoing level of trauma that no young person should have to deal with alone. It's really important that this model, and all the work and learning behind it, is available to anyone in the education sector who works with separated children so that all young people in
Scotland whose lives have been disrupted by war and violence are given the best support to go on and thrive here."
Find out more about the 16+ Programme
Find out more about the Scottish Guardianship Service
The project is jointly funded by Glasgow Clyde Foundation and the Paul Hamlyn Trust.