Supporting refugee doctors back to work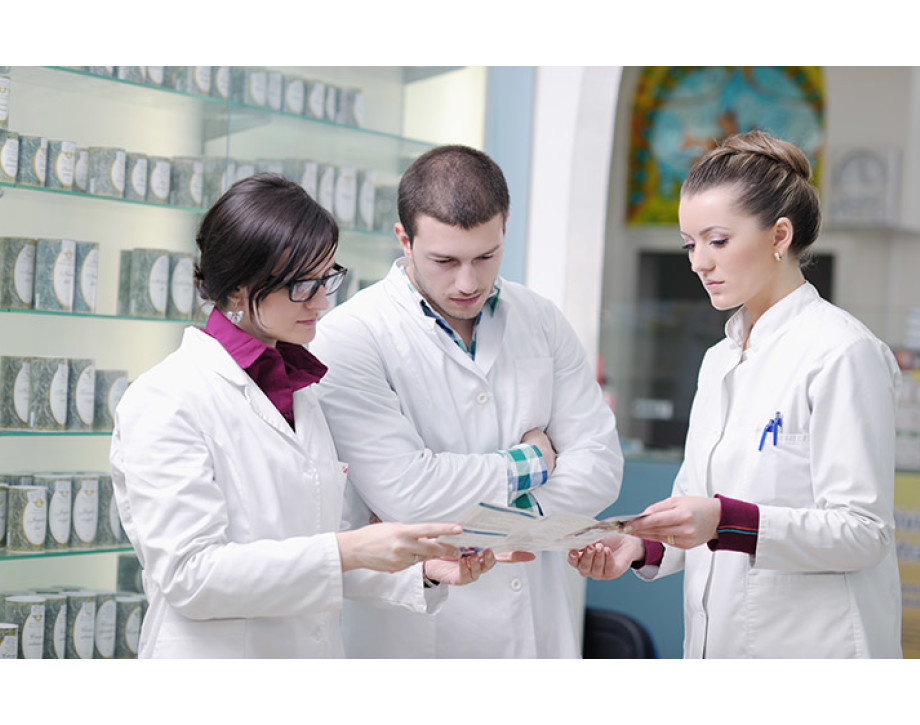 Glasgow Clyde College, in partnership with City of Glasgow College, will be providing English language training for refugee doctors, with the aim of helping them transition into the medical profession in Scotland.
Funded by £161,692 from the Scottish Government, the New Refugee Doctors Project is unique in the UK in supporting medically trained and qualified refugees to achieve medical registration and contribute their skills to NHS Scotland, as well as offering a long-term package of support.
Run by the Bridges Programmes in partnership with the BMA and NHS Education for Scotland, and Glasgow Clyde College and the City of Glasgow College, the funding will help suitably qualified refugees access training, language support and professional mentoring to help them meet the standards for professional registration with the General Medical Council and practise medicine here in Scotland. As part of the funding, the doctors have committed to working for NHS Scotland.
Equalities Secretary Angela Constance announced the funding at Kersland House Surgery in Milngavie, which will be involved in the training of refugee doctors.
She said: "This programme – unique in the UK – will reduce the de-skilling of medics who have sought refuge in Scotland, and will allow NHS Scotland to utilise the experience of refugee doctors with valuable and highly specialised skills.
"We know access to training and employment is crucial to integration, and it can be devastating for those who had a skill in their home country to be unable to use that in their new country. By giving people a helping hand to utilise their skills we're not only supporting them to make connections and friendships, and to build a better life, but we will all benefit from those skills too.
"Scotland has a long history of welcoming refugees, and working together to ensure they have the best possible opportunities to integrate and create a safe and stable home for themselves."
Mohammad Helmi, a Syrian Doctor participant on the New Refugee Doctors' Project, said:
"The project funding means it can be tailored to meet our needs in order to bridge the gap in our career path. Getting back into medicine is what I have been looking for since my first day in Scotland, and I cannot imagine myself being anywhere else. It is my passion where I will able to contribute the most to humanity."
Maggie Lennon, founder and Director of the Bridges Programmes, said: "We are delighted the Scottish Government is willing to make this investment in these Refugee doctors who are so eager to gain their GMC registration and start practicing again. This funding will help make that journey all the more quicker and smoother.
"It's wonderful to note that at a time where refugees in some parts of the world are not always given such a warm welcome that once again Scotland is showing compassion and practical support. Getting back to medicine means the world to these outstanding men and women, and helping them achieve that will be a major focus for Bridges Programmes."
Dr Greg Jones, Clinical Lead at NHS Education Scotland, which works in partnership with GP surgeries to train doctors to become senior clinicians, said:
"We aim to allow refugee doctors to use their previous experience and training and become valuable contributors to the NHS in Scotland.
"Before doctors can work in NHS Scotland they need to prove they have a high standard of written and spoken English. Only then are they allowed to sit the exams they need to prove their medical knowledge is satisfactory.
"Additional support to help refugee doctors with English language examinations is very welcome in helping them over this initial hurdle into medical training in Scotland. We are committed to supporting doctors into training for the benefit of both the NHS and wider society whilst ensuring patient safety at all times."
Background
The programme is unique in the UK – unlike other refugee doctor programmes, there are placement and clinical attachments around understanding the structure, culture and ethics of NHS Scotland. It also gives doctors access to postgraduate study and dedicated support for learning English, meaning doctors are supported not just through the GMC registration, but on-going support through post-registration and job hunting. It is also the first in the UK to involve a partnership between the third sector, further education and NHS.
Doctors are required to study and successfully pass strict English language, linguistic and clinical tests set by the General Medical Council before being permitted to work in the NHS and must be registered with the GMC and hold a licence.
Bridges Programmes is the only specialist agency in Scotland working with refugees and those for whom English is a second language, promoting social and economic integration and inclusion through the workplace.
All doctors who wish to work in the UK must be registered with and hold a licence to practise issued by the medical regulator, the General Medical Council (GMC). Overseas applicants for GMC registration must demonstrate that they have the language skills necessary to deliver safe, effective and person-centred care.
The GMC has the independent statutory authority and responsibility for protecting the public by regulating the medical profession and improving medical education and practice across the UK. It does so by:
deciding which doctors are qualified to work here and overseeing UK medical education and training
setting the standards that doctors need to follow, and making sure that they continue to meet these standards throughout their careers; and
taking action to prevent a doctor from putting the safety of patients, or the public's confidence in doctors, at risk. The International English Language Testing System, IELTS, assesses the language ability of candidates who need to study or work where English is the language of communication.
the GMC conducts the PLAB test (Professional and Linguistic Assessment Board) to ascertain the suitability of an overseas doctor to work safely in a British hospital.