Editor-in-Chief visits HND Practical Journalism students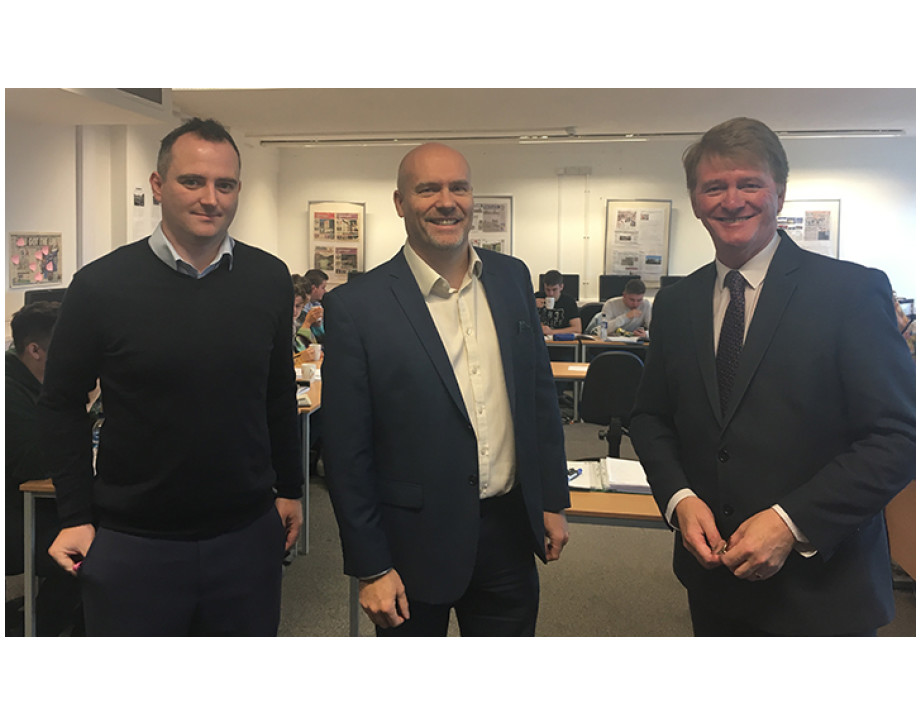 Donald Martin, the Editor-in-Chief of Newsquest Scotland recently visited Glasgow Clyde College's first year HND Practical Journalism students.
Mr Martin, who oversees the editorial of the Herald, the Herald on Sunday and the Evening Times amongst other titles, spent just under two hours with the class giving them an insight into the industry through the eyes of someone who has been in it for over 30 years.
And the first year students on the HND Practical Journalism course didn't seemed fazed by the guest speaker's presence as they threw question after question at the journalist who has been editing newspapers and magazines for over 20 years.
Newsquest recently launched two new Sunday papers called the Herald on Sunday and the National on Sunday (replacing the defunct Sunday Herald), a decision which the captivated audience was more than happy to hear about.
Mr. Martin also explained the importance and relevance of subjects such as Shorthand, Public Affairs and Scots Law within the industry using examples of how they are used in the day-to-day duties of a journalist.
When asked about what advice the award-winning editor could offer to the students, Mr. Martin urged them to build a portfolio of stories they had covered adding, "there has to be a range of stories compiled on many platforms, not just written articles for newspapers. You need to be well versed in multimedia today to have a future."
Charles Fletcher, Journalist and Lecturer at the college said, "It was good to see so many students ask Donald relevant and probing questions. You could see he was thoroughly enjoying the session and seeing the future of the industry.
"He always gives up so much time for our journalism students and I am very grateful for that."
There are over 35 students studying the course which splits across two years. In second year, candidates also complete the National Council for the Training of Journalists' Diploma, whose board Mr. Martin currently sits on. Glasgow Clyde College is one of only a few colleges and universities in Scotland which offers an NCTJ accredited course.
Picture shows: Ross Nixon (Snr Lecturer), Donald Martin and Charles Fletcher