Beauty students attend Empowering Women event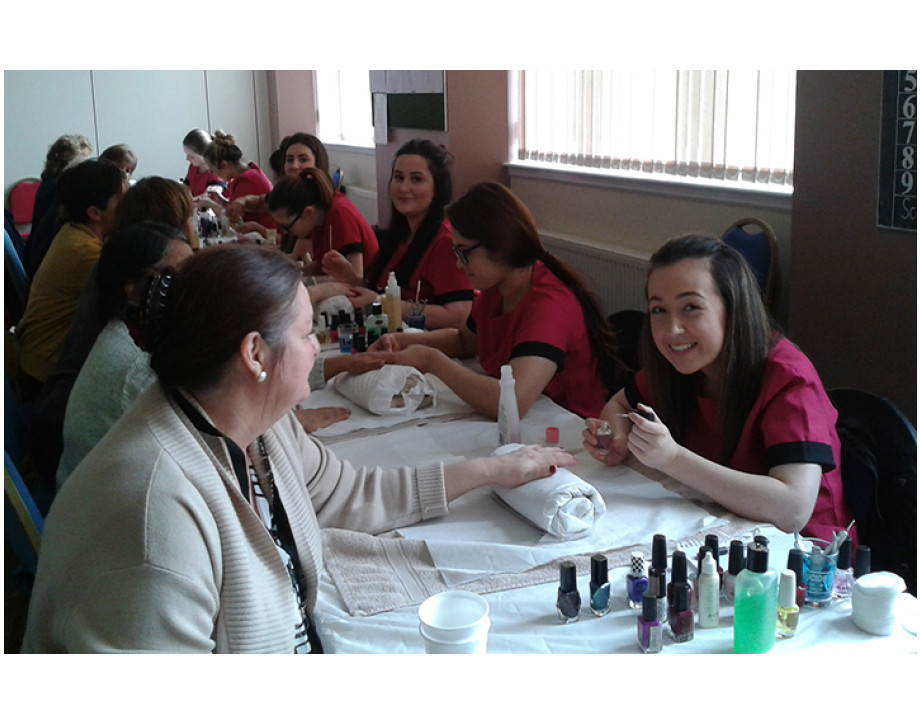 NC Beauty Care and Make-up Level 6 students recently took part in an International Women's Day event where they offered various beauty treatments to members of the community at Rutherglen St Columbkille's Church. The theme was 'Empowering Women' and famous, and inspirational, women such as Mary Barbour and Helen Crawfurd were remembered for their campaign against ruthless landlords and the rent strike of 1915.
Various guest speakers from the community also addressed the audience and spoke of their plight on arriving in Glasgow from war torn countries and how the people of Glasgow have welcomed them with open arms. Poems were read and there was a fashion show from 'Revolve' a recycling charity shop based in Rutherglen.