An Interview with Michaela Ditrichova, GCCSA VP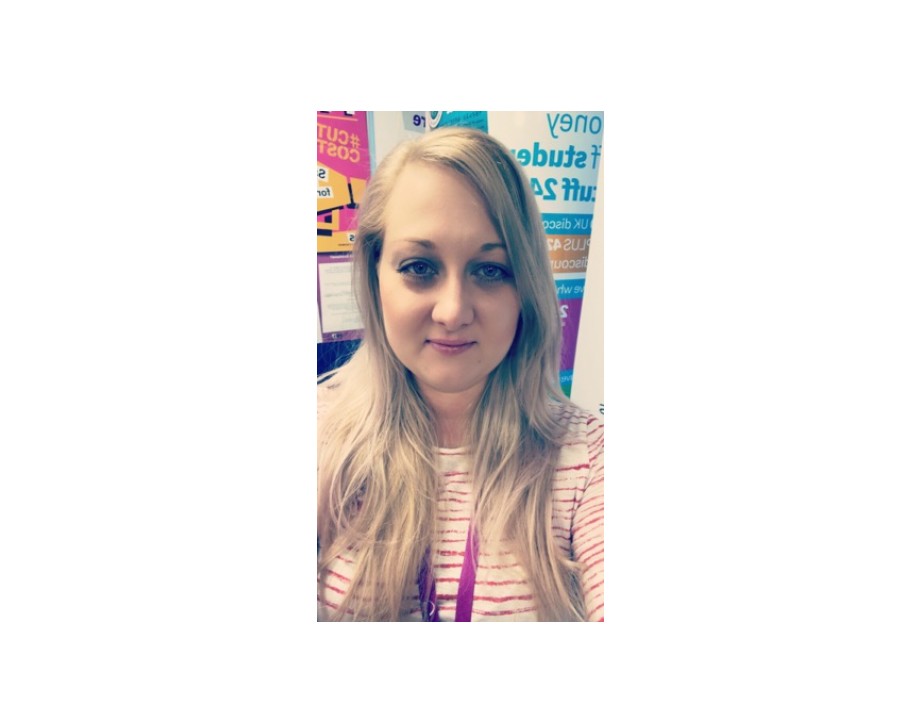 Michaela Ditrichova has been vice president of the Glasgow Clyde College Student Association (GCCSA) at our Langside campus for the past two years. Now at the end of her term, she agreed to sit down with us and answer some questions about her time in the role, what her successes have been, and what the future of the GCCSA looks like.
Glasgow Clyde College: Hi, Michaela. For those who don't know, can you tell us a bit about who you are?
Michaela Ditrichova: Of course. Although I live in Glasgow now, I'm originally from the Czech Republic. I came here on holiday, but I loved the country so much and wanted a change, so I moved over five years ago.
GCC: How did you get involved with the GCCSA?
MD: In my first year at college, I was a class rep and an ESOL Executive Officer, so I was a part of the student association as a volunteer. I also ran the language exchange club. VP is an elected position, and students vote for you based on your manifesto and how well you connect with people. I decided to run because I wanted to meet new people and make an impact at the college.
GCC: What do you do as VP?
MD: I'm the VP for Langside campus, so my role is to support the students here as their representative: organising class representative meetings and training, helping students set up clubs and events, and advocating for students if they have any issues or ideas.
Our GCCSA team includes three VPs – me at Langside, Taylor Campbell at Cardonald, and David Parada Perez at Anniesland – and one student president, Karolina Gasiorowska. Myself, Taylor, and David were elected for two academic years beginning in 2016, so the three of us are finishing in a few days. Karolina has just finished her first year as president, and she has been elected again for the upcoming academic year.
GCC: What are some of your GCCSA successes?
MD: This year, we were particularly successful at getting more students involved in class rep meetings, as well as clubs like debate, yoga, chess, IT mentoring, self-defence, language exchange, and many others. We also developed our partnership with all college departments and improved mental health support for students.
Another recent highlight came when we ran a football tournament for the students. To enter the tournament, students had to donate some sort of everyday necessity, like tins of food, toilet paper, items that we all need. These items will now go to students going through financial difficulties. We received way more participation and donations than expected, which is fantastic.
GCC: How do you keep the students involved and engaged?
MD: We try to reach the students in their own spaces – on social media, for example. When I started as VP, the GCCSA used Twitter, but it wasn't as active as it is now. We set up a new Facebook page, which now has over 600 followers. We also engage with them on campus and in person every day, working hard to build trust. When students have a problem but aren't sure where to turn, they know that they can come to us. There are also notice boards across all three campuses where we share all relevant information with students.
GCC: What have you learned from your time at the GCCSA?
MD: When I was in the Czech Republic, I worked at a call centre for seven years. I managed and trained staff, helped customers, and tested new systems. But when I got here, I lost a bit of confidence because my English skills weren't very strong. That's why I signed up for my ESOL course here at the college, and it's also one of the reasons why I joined the GCCSA: to meet new people, embrace local Scottish culture, and regain my confidence as a leader. That's what my time at the GCCSA has given me.
GCC: Finally, do you have any advice for your successor?
MD: You've got to prove to your fellow students that you're trustworthy and that you will advocate for them. I'm not saying it will be easy, but if you really care about the students, the issues, and making the college a great place for students to build their futures, it'll be an experience you'll never forget.
Michaela will begin an HND in Admin and IT at Glasgow Clyde College's Cardonald campus this autumn. She plans one day to work in marketing and admin.
Want to learn more about the GCCSA? Follow them on Twitter and Facebook, or visit their website for more details.