TEDxYouth: Lecturer Neil Macleod on TEDxYouth@Glasgow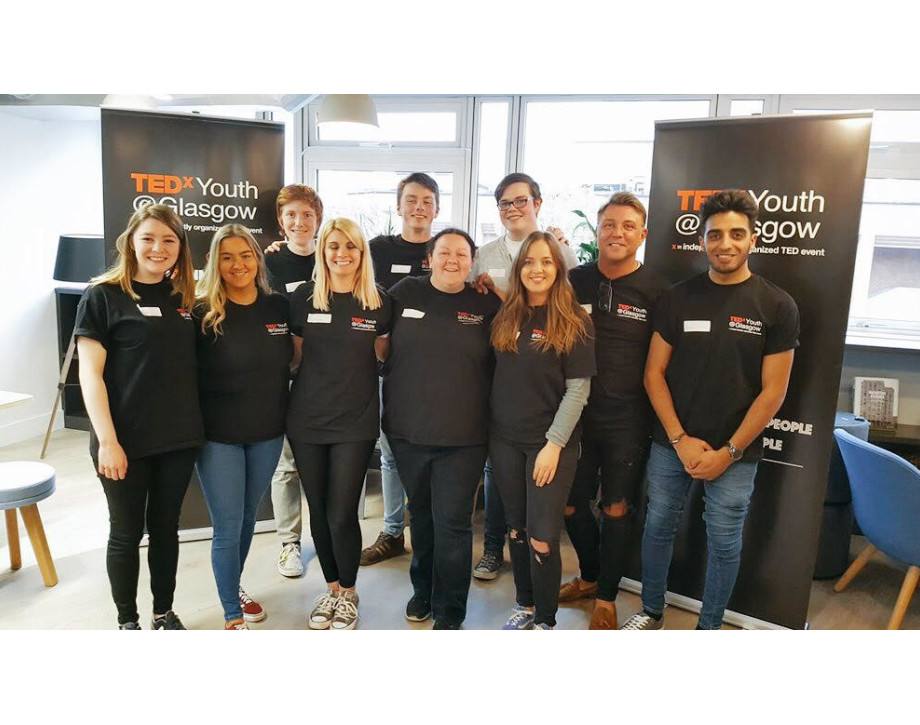 On 31 May 2018, over 2,000 young people will gather at the SEC Armadillo in Glasgow for TEDxYouth@Glasgow. The event is part of Scotland's 'Year of Young People' and will provide young people with a unique platform to share and hear new ideas.
A group of Glasgow Clyde College students have taken on the challenge of organising the event. We asked Neil Macleod, lecturer in Events Management and the students' mentor, how he became involved with TEDx – and why he encouraged his students to apply.
Here's what he had to say.
I've been lecturing at Glasgow Clyde College for about four years. Before that, I worked in the events industry, so I know first-hand how important it is for students to have a CV with tangible experience. When the opportunity arose for my students to get involved with a project of this scale, it was a no-brainer.
I encouraged my students to apply to work on the TEDx project for a few reasons. Most of all, I wanted to give my students real-world experience before they leave college. Not only does this improve their CVs, but it gives them experience with deadlines, working with a wide range of stakeholders, and being part of such big event.
The event is on 31 May, but the students have been working hard for months. In addition to each of their individual job roles, some of them have been on the radio, worked with celebrity speakers – even met Meghan Markle and Prince Harry at Holyrood Palace. This is a high-profile event, and it requires a big confidence step. That's what we're giving our students.
That doesn't mean it's easy, though. Our students have a full college workload. Some of them have jobs, as well. In a way, working with TEDx has been a sort of personality test. Our students have proven to themselves how reliable and hardworking they are.
Quite a few of our students have already gained paid project work because of their work experience with TEDx. One of them recently worked at a conference for Lux Events, for example, and two of them worked at the Glasgow Kiltwalk in April. And I'll certainly be referring them to my contacts in the industry whenever they graduate. These students have proven they know how to get the job done.
TEDxYouth@Glasgow is a unique project. 2,000 young people will attend the event, and 10 speakers will be speaking, from John Hunter Bell (Outlander and The Hobbit actor) to Mollie Hughes (the youngest woman to climb Mount Everest).
I'm looking forward to the event and seeing the students' hard work come to fruition. But even more than that, I'm looking forward to seeing what the students do next. Glasgow Clyde College has given them this experience, but it's up to them to decide what to do with it!
Want to learn more about TEDxYouth@Glasgow? Follow the student team on Instagram and Twitter, or visit the TEDx website for more details.