Student success at Art on Scotland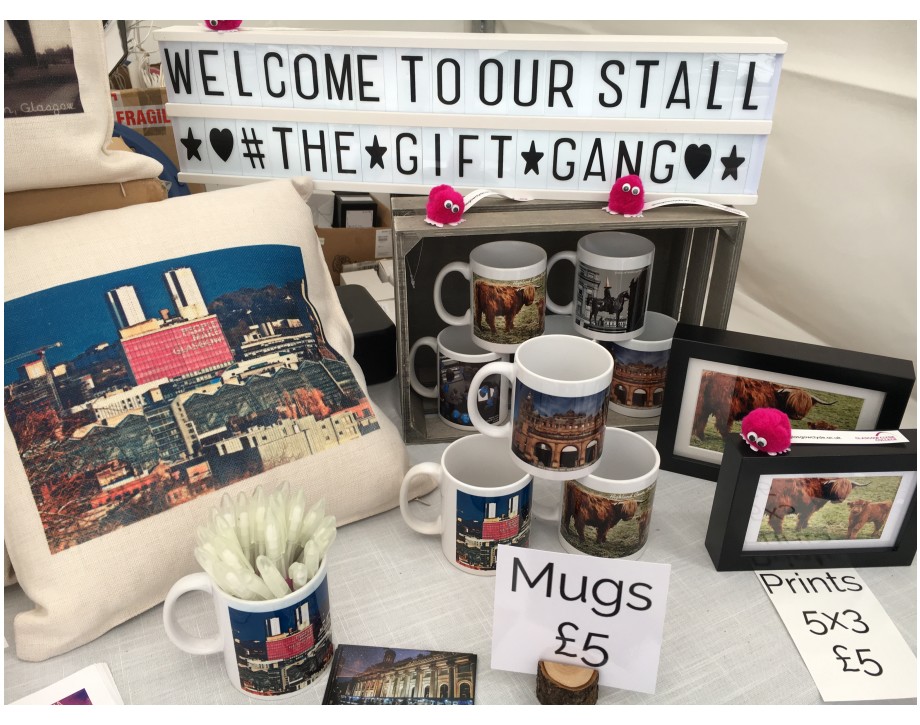 Handmade products from Glasgow Clyde College students proved a roaring success at Art on Scotland's pop up market held recently at Glasgow's Royal Exchange Square.
The first-year Skills for Life and Work students (SFLW), part of the College's additional support for learning courses, sold and exhibited products including cushions, mugs and bags which were all handmade during their enterprise class at the College.
Providing a platform to sell their work, the SFLW students engaged with customers face-to-face and gained first-hand experience of what it's like to manage a business and connect directly with their target audience during the day-long market.
Darren Fisher, 19, SFLW student, said: "Taking part in Art on Scotland's pop up market was fantastic. It was amazing to chat to people about our project and the work that went into creating and designing each of our products. It's really helped build our confidence and communication skills."
Elaine McGregor, lecturer at Glasgow Clyde College, said: "I am so immensely proud of all of the students who took part. They have been working hard throughout the year, planning and preparing, taking pictures, and creating designs to be able to sell their products at the market."
Glasgow Clyde College's additional support for learning courses are designed to assist young people who may require extra help to build and develop skills in preparation for employment. The College is committed to providing inclusive learning to meet the needs of individuals and its communities.
Elaine continues: "Projects like this allow our students to apply and develop their skills through project-based work with a real-life element from business, teaching them to become more confident and informed individuals who are ready for the workplace."