Professional Cookery students win silver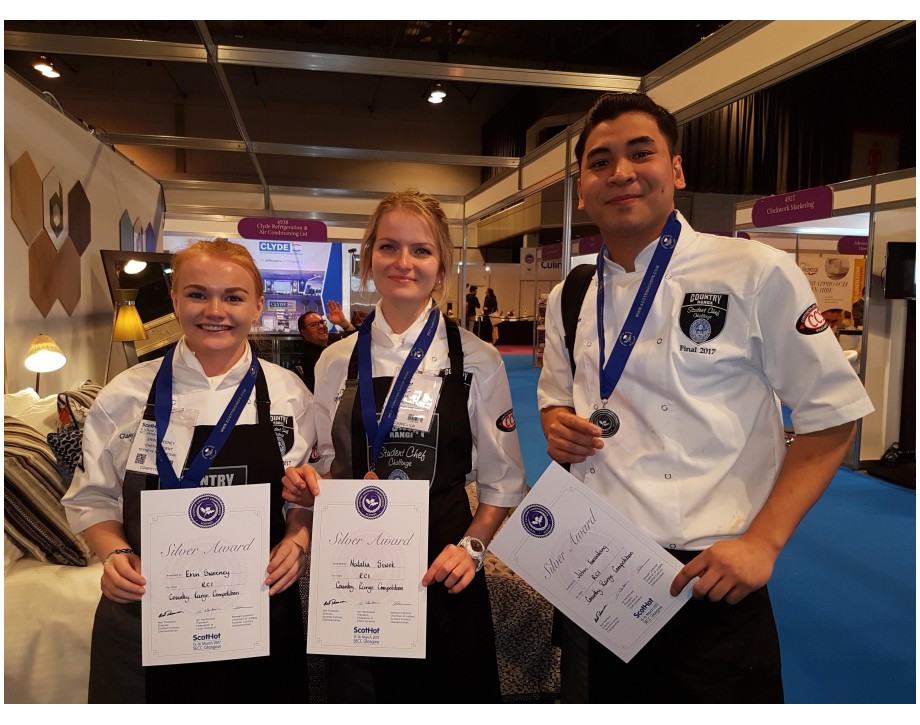 Three NQ Professional Cookery students from Glasgow Clyde College have won silver at the 2017 Country Range Student Chef Finals.
Erin Sweeney, Natalia Siwek and John Punsalang won silver medals by impressing the judges with their three-course dinner menu that incorporated healthy fine dining and modern cooking techniques.
The students produced their menu for three people in 90 minutes against seven other colleges. Their menu included a vegetarian panna cotta, sous vide monkfish, prosciutto with grilled sea bass, a filo pastry cask filled with lemon and a chocolate mousse.
Steven Sanderson, Professional Cookery Lecturer at Glasgow Clyde College, said: "We are so proud of Erin, Natalia and John, they work so hard at their professional cookery course. The effort and detail that went into their menu was exceptional and it is an honour to call them my students."
The Level 6 NQ Professional Cookery course at Glasgow Clyde College emphasises the most important skills when it comes to the hospitality industry such as, patisserie, fish and shellfish, creative cookery, meat and poultry, silver service and wine and spirits.