Glasgow Clyde College supports Reading Ahead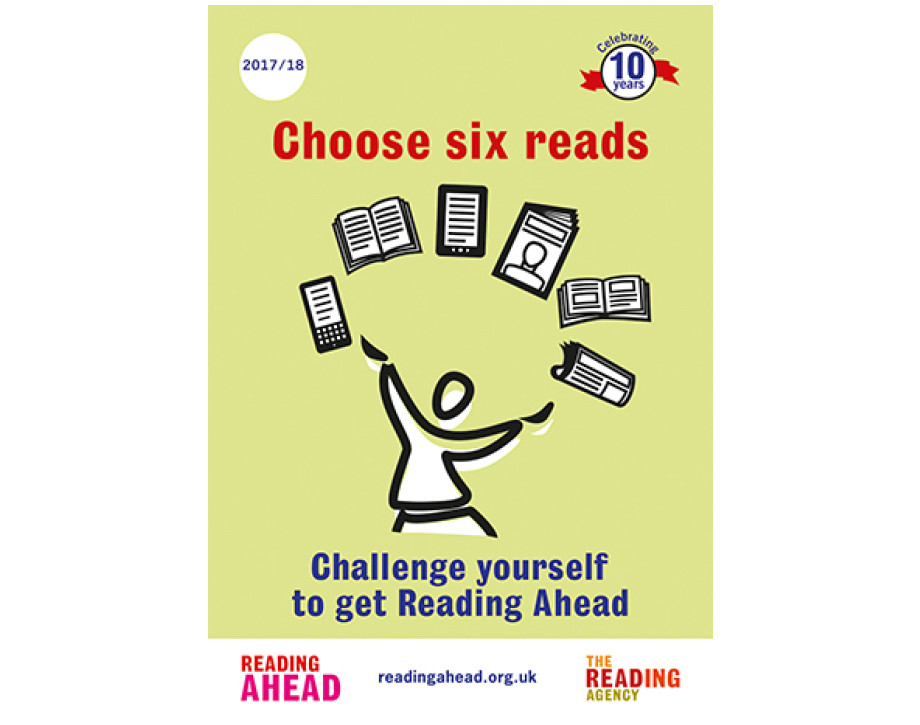 Glasgow Clyde College Community Learning & Development Team (CLD) are supporting for the very first time Reading Ahead, which aims to promote reading for all.
The team will be supporting this new reading initiative between April – Nov 2018 and it is open to all of current Community Learning students.
What is Reading Ahead?
Reading Ahead supports young people and adults by changing their perception of reading, opening up opportunities and building their confidence.
Reading Ahead (formerly the six book reading challenge) encourages users to read and review 6 books ( poems, magazines or websites).
How our learners can become involved
Each learner will receive a bookmark and a diary to record which books etc. they have read and a section for them to write their own book review. Once 6 books have been recorded and reviewed the diary will be stamped with a Glasgow Clyde stamp to endorse the activity.
What will learners get?
A learning Incentive will be given out to our learners after every diary entry. On completion of all 6 books for CLD learners a voucher will be given along with a Certificate of Achievement.
Where to get books
Learners can access books and magazines within each campus library or in their own local library.
Are you interested in this exciting challenge?
To find out more, speak to your course tutor to discuss further.
More information can be found at the link below.
Find out more