Double Gold for Glasgow Clyde College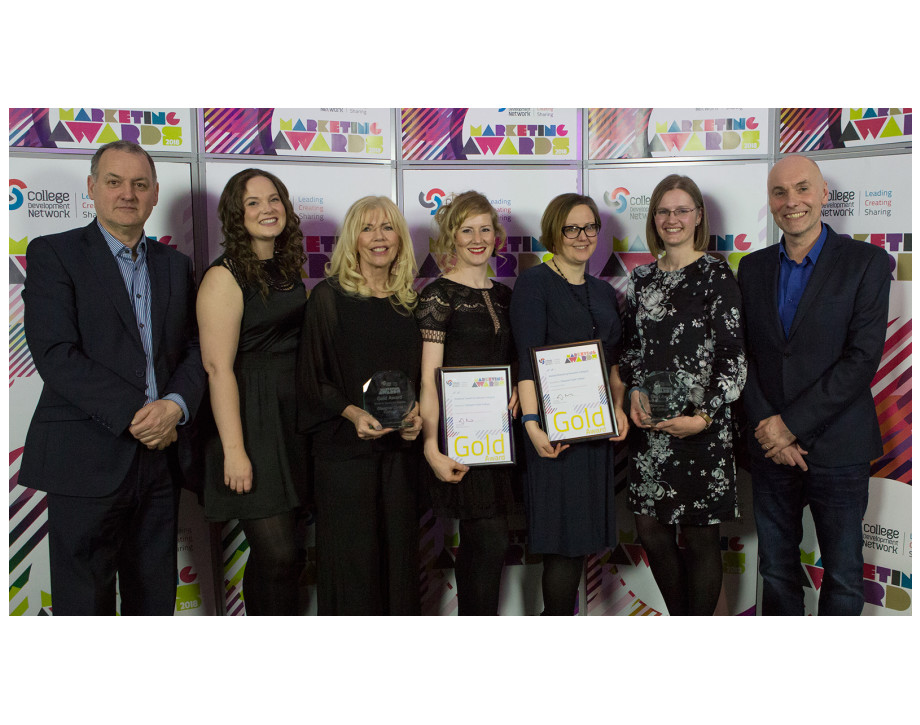 Glasgow Clyde College scooped two Gold awards at this year's College Development Network Marketing Awards for its new website and for research into the development of its Saturday leisure programme.
Judged by students, the College's marketing team was honoured with the top accolade for its website, glasgowclyde.ac.uk, which launched in February. The website appealed to the judges for its vibrancy, its focus on students and equality and its course specific videos.
The College also won Gold in the market research category for its research into its Saturday leisure classes. Research carried out by the in-house marketing team indicated an increase in demand for classes to be made available on a Saturday. Glasgow Clyde College responded by implementing a programme of Saturday offerings starting in January 2017, for those looking to try a new hobby or upskill.
Classes which proved most popular include dressmaking, photography, DIY, first-aid training and Spanish. Saturday opening has now been integrated into each block of leisure programmes, four times a year with an average of 20 courses available.
Eric Brownlie, Assistant Principal Quality and Performance at Glasgow Clyde College, said: "It's absolutely fantastic to win both of these awards. The marketing team worked very hard on ensuring the smooth delivery of the new website with students at the heart of its development and user journey.
"The introduction of Saturday classes has brought many benefits, not only to the College, but also to those who are now able to attend a course or study an area of interest at the weekend. It's helped the College continue on its path to remove barriers to learning and ensure that our courses are accessible to the widest spectrum of learners and suit a range of needs and aspirations."

The College Development Network (CDN) Marketing Awards are designed to honour the outstanding staff who help to communicate the work colleges do to serve Scottish learners and communities.