Sporting success for Glasgow Clyde College students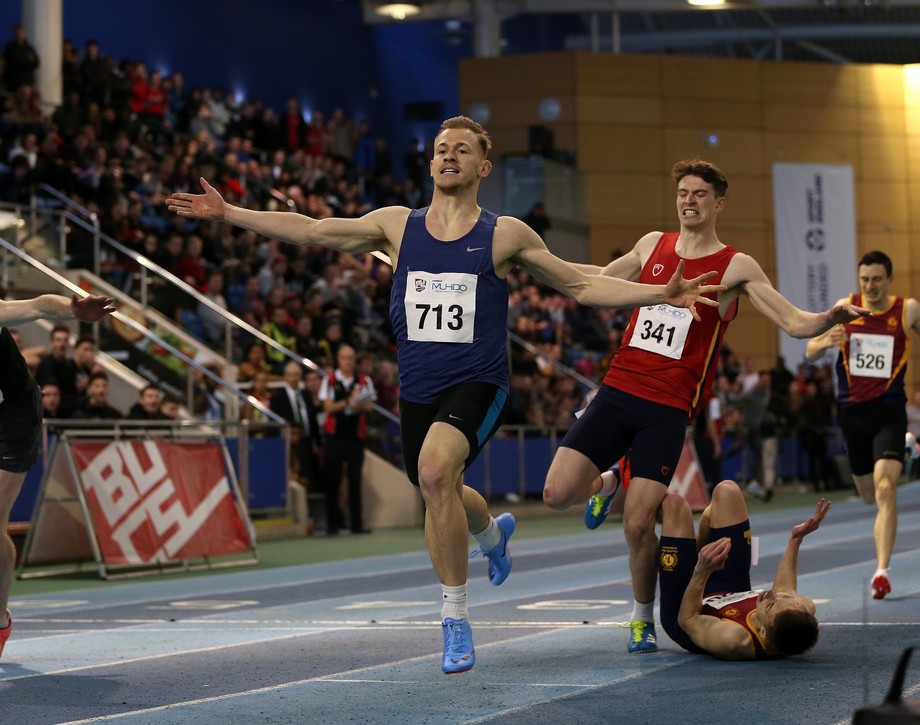 Glasgow Clyde College student, Anthony Young is celebrating his success at the Scottish Indoor University and College Athletics Championships winning Gold in the 400m.
Anthony, who is currently a student in SWAP Access to Health and Biological Sciences, secured his championship victory in just 48.14 seconds, marking a new personal best.

Originally from Dunfermline, Anthony, 25, moved to Glasgow in 2014 to find a new coach and change his training after missing out on the 2014 Glasgow Commonwealth Games team.
Anthony said: "It was amazing to win the 400metres at the Athletics Championships! I've been involved in running since I was 11 and have competed for Scotland in various competitions over the UK from junior to senior level. It's an incredible feeling and I'm really trying to push the boundaries and challenge myself with my training and studies."
"After moving to Glasgow to switch up my training, I completed a few different courses and started thinking about the idea of further education in the health industry. I originally wanted to study physiotherapy, but after a bit of shadowing and working in treatment centres I decided to go for podiatry and that's when I found the SWAP course at Glasgow Clyde College."
Anthony also scooped first place at the British University and Colleges Sport Championships (BUCS) in Sheffield. Anthony played a pivotal role in encouraging the College to become full members of BUCS allowing him and two fellow students to participate individually.
Kirstie Barton, head of curriculum sport, tourism and hospitality at Glasgow Clyde College, said: "Our students are competing at events on a local, regional and national level and continue to deliver fantastic results and performances. This is a particularly outstanding performance by Anthony and all our students who took part at this year's championships."
Glasgow Clyde College prides itself on achieving a high level of sporting and teaching excellence with a variety of sport and fitness courses available. The College has multiple partnerships with employers, sporting bodies and gyms offering students a clear pathway through to direct employment or onto further education at university.
Kirstie adds: "Our curriculum offers a wide range of sport and fitness courses taking students on a journey from Level 4 introductory courses to HND onto employment or university. We also run a number of different extra-curricular clubs for all students at the College who are interested in participating and competing in sports such as badminton, football, running, volleyball and basketball.
The College is committed to providing access to sport and fitness and health and wellbeing for all students, not just those enrolled on specific sports or fitness courses."