Ministerial visit to Horticulture centre and Innovation hub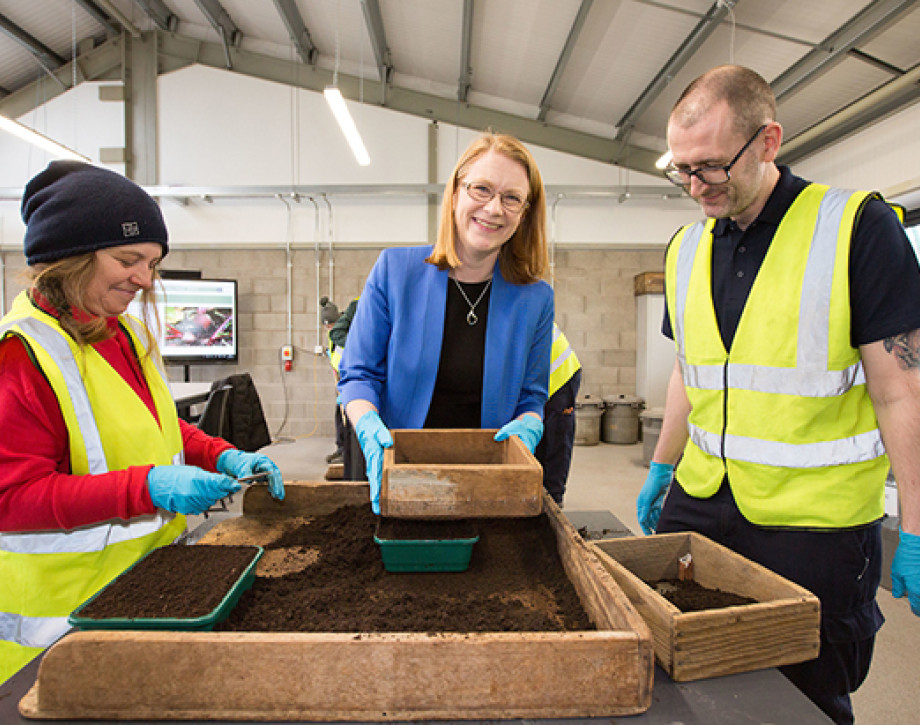 Minister for Further Education, Higher Education and Science, Shirley-Anne Somerville, visited the new Horticulture centre and the innovation hub at Langside Campus on 14 March.
The Minister met with beauty students in the Innovation Hub and with Horticulture students in the new Horticulture Centre.
Both the Horticulture Centre and Innovation Hub were funded through the Glasgow Clyde Education Foundation.