Adult Returners Community Project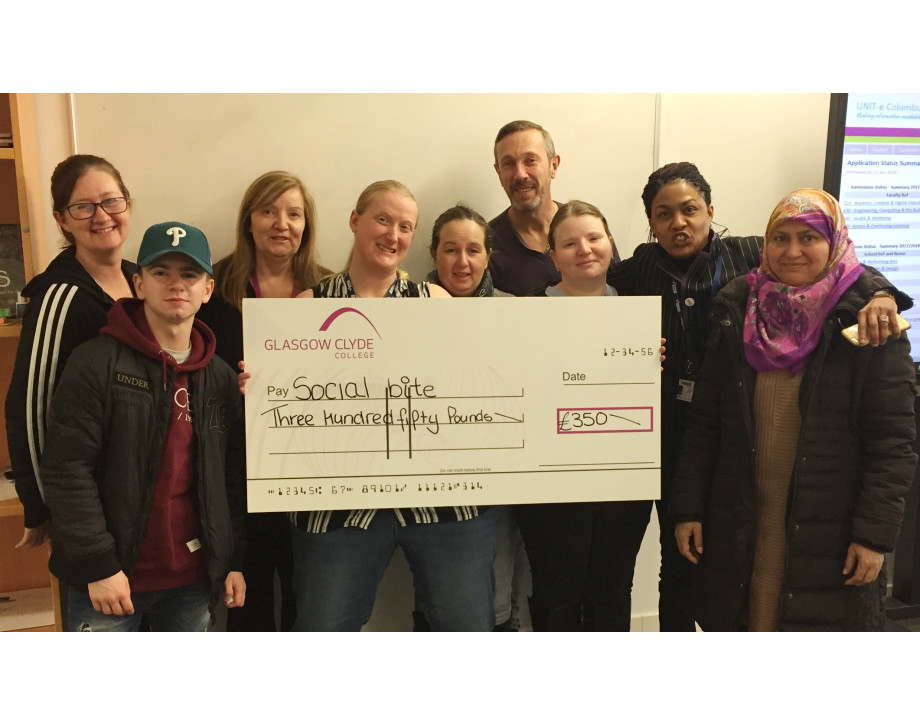 Adult Returners students, based at our Anniesland Campus, have been working on a Community Project to support Homeless people living on the streets in Glasgow.

Before the Christmas holidays, the students organised a coffee morning and requested donations of clothing which they would donate to the charity Social Bite. Their hard work resulted in a donation of £350 and many large bags of good quality clothing.
Social Bite will use these donations to help provide hot food to people living on the streets over the festive period.