College shares engineering knowledge with Cypriot students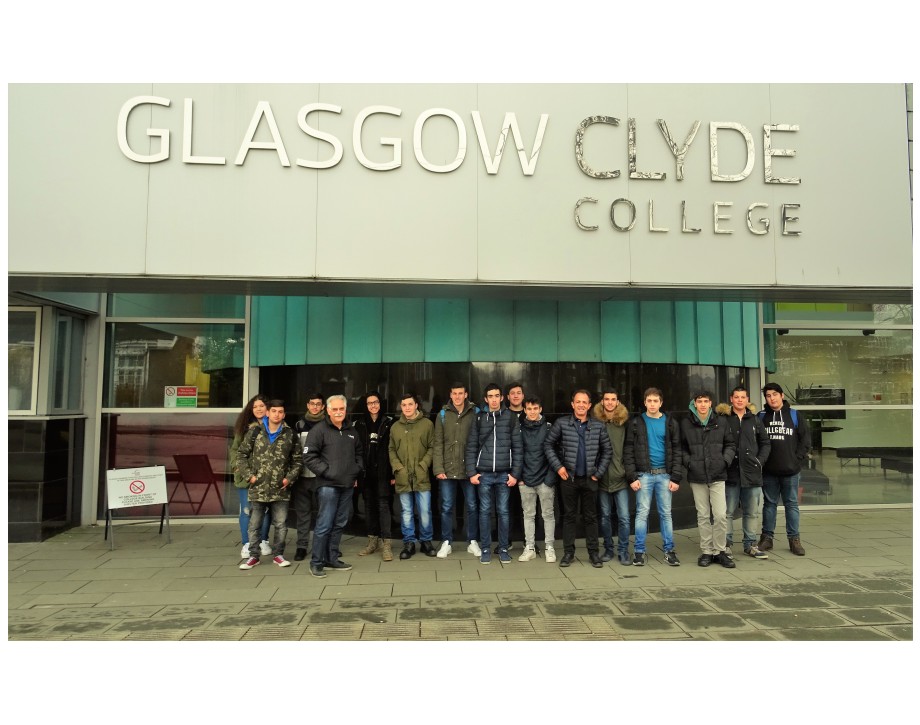 Glasgow Clyde College is working with Cypriot school B' Technical from Limassol, Cyprus, as part of the European ERASMUS + mobility project to share engineering knowledge behind the latest Computer Numerical Control (CNC) technology for vocational students.
Fourteen students and two lecturers visited Glasgow for a two-week educational trip to learn Basic Programming, gain knowledge and experience in Milling and learn about Portable Appliance Testing (PAT), which is new to the Cypriot industry. All students successfully completed their training and were awarded certificates and a Europass CV document.
The project intends to foster a multiskilled approach among students while working in multicultural and multilinguistic environments and provide training in CNC, Electronics and Measurement Meter Testing.
Jim Anderson, Head of External Funding at Glasgow Clyde College said:
"We are proud to work with partners from across Europe and beyond, sharing industry knowledge. It's important that we raise awareness of the industry and encourage students to learn early on in their career the benefits of working in multicultural and multilinguistic environments."
Costas Schinis, Head of European Projects at B' Technical from Limassol said:
"The Training provided through the Erasmus + project was a great experience for our students in their final year of Electrical Training. Glasgow Clyde College gave the students some hands on practical training in a foreign country that will be worthwhile for them going forward in their careers."
Whilst visiting Glasgow the students enjoyed industry site visits to local companies with whom the college has strong partnerships, including Matthew Algie, Rolls-Royce and Aggreko, and also visited the Falkirk Wheel. These site visits offered students the opportunity to understand how CNC technology works effectively within the industry.
Glasgow Clyde College is renowned for its engineering partnership work with businesses and organisations, providing students with the essential skills and experience for future careers or continued education. For over 50 years Glasgow Clyde College has provided vocational engineering training across Glasgow and is considered the engineering provider of choice for Glaswegian and multinational businesses.
The College continues to work with colleges and partners from across the UK and beyond to share best practice and encourage the knowledge sharing to improve industries for the future workforce.