Modern Apprenticeships Event 6 March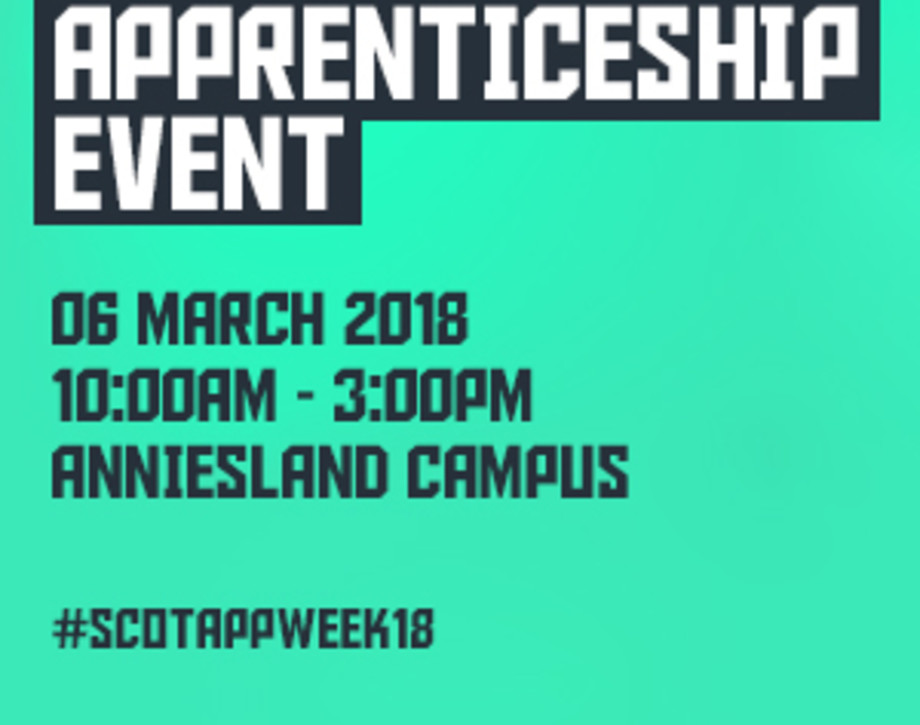 As part of Scottish Apprenticeship Week we would like to invite you to attend our one-day Modern Apprenticeship event at Anniesland Campus on Tuesday the 6th of March.
The event will take place in the Games Hall from 10am–3pm and is a fantastic opportunity to learn more about Modern Apprenticeships. You can also meet with a selection of employers looking to recruit in a wide range of areas.
Employers attending:
• Army
• Bell Group
• British Telecom (BT)
• Glasgow Caledonian University
• Princes Trust
• Quarriers
• Royal Air Force (RAF)
• Student Partnerships in Quality Scotland (SPARQS)
• Tigers
Our engineering department will also be offering tours and workshops from 10am-3pm.
Workshops will include the following subject areas:
• Automotive
• CNC / Machine Shop
• Electrical
• Fabrication
• PLC / Pneumatics

Make sure the 6th of March is in your diary if you want to find out more about Modern Apprenticeships!