Learning for Independence group raise funds for SSPCA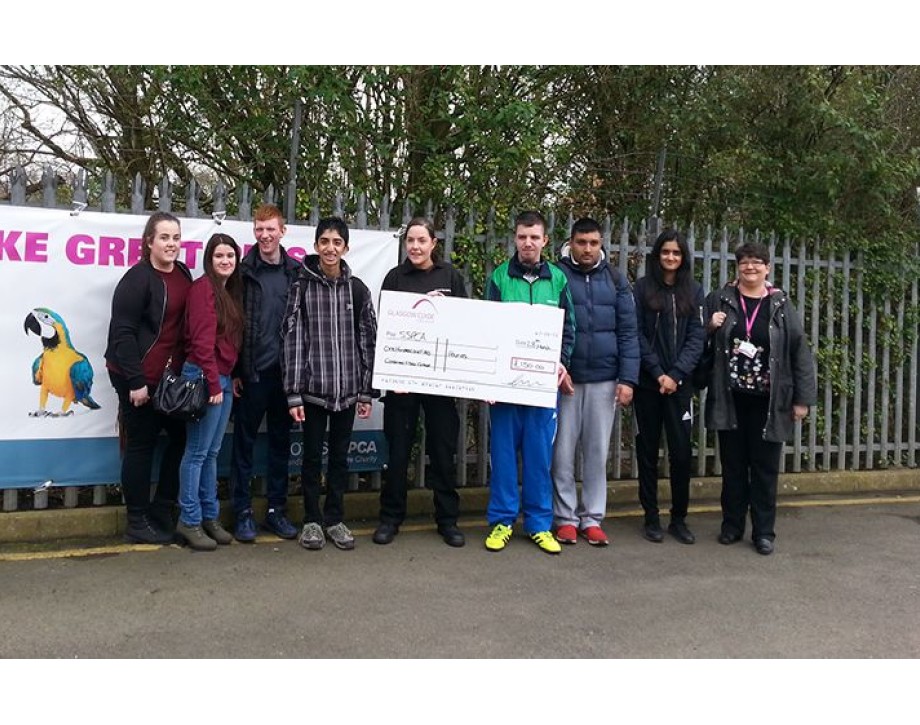 The Learning for Independence 1 group at Cardonald Campus have raised £150 for the Scottish SPCA.
The students completed an Employment Skills (Marketing and Events) unit and, as part of this, they decided to raise awareness of the local SSPCA Cardonald Cat and Dog home, and raise funds for it in the process. The students had visited the centre to have a look at the animals and saw the great work they do there and this inspired the students to hold a Christmas fundraising event.
The students made retro vinyl clocks out of old LPs, Christmas candles, ran a tombola, baked lots of cakes and also got College staff involved across the campus to Pledge a cake
The students worked extremely hard, as well as promoting the good work of the SPCA, the students were able to develop their employability skills by handling money, speaking to customers, making lots of items to sell and improving their communication and problem solving skills .
The class recently returned to the Cat and Dog home and presented them with the cheque.