Glasgow Clyde College gets hair and beauty make over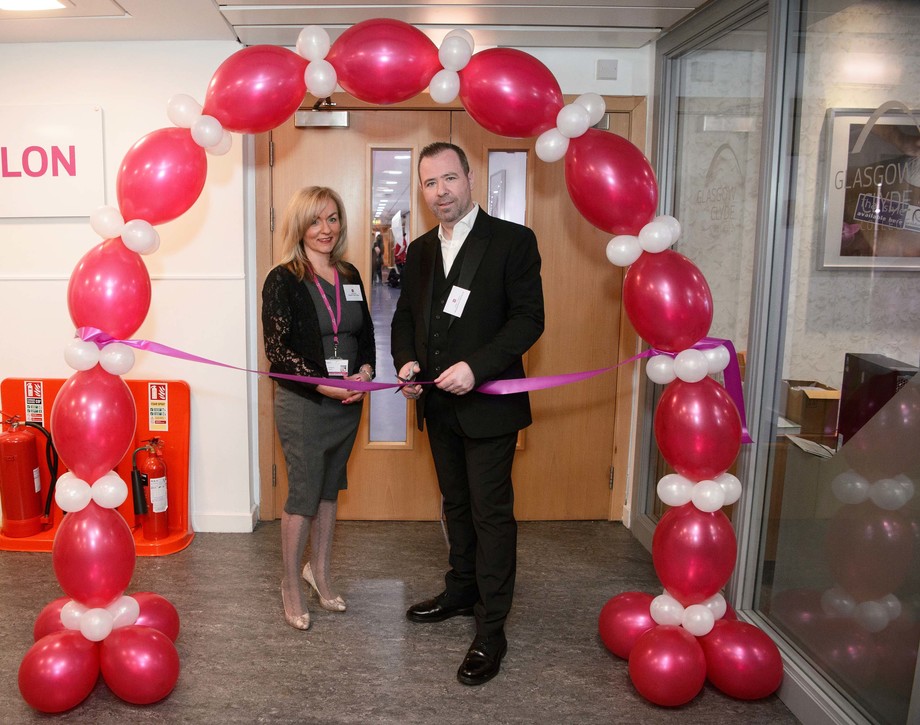 Hair and beauty students at Glasgow Clyde College are brushing up and polishing off their skills in the new facilities, following a £120k investment.
The new salon was officially launched recently and hosted two industry competitions. Invited guests and stakeholders were invited to pick the finalists in the Wella Exposure technical hair colour competition and the Association of Hair and Therapy (AHT) Awards.
Second year students on the creative cut and colour course showcased six looks, with the top three styles proceeding to the Scottish final of the Wella Exposure Technical Hair colour finals.
Glasgow Clyde College has had a successful history with the AHT awards, picking up two gold awards, as well as a silver and a bronze during the 2016 and 2017 ceremonies. 12 students will be progressing to the Scotland final next month, as voted for by those in attendance yesterday.
Students studying on one of the College's 22 hair and beauty courses will have full use of the new facilities, which include new sinks, stations and therapy spaces.
Julie Wales, Head of Curriculum Hairdressing, Beauty and Complementary therapies, said: "We are so pleased to be officially launching the new facilities. The new layout allows for better sightlines for students and a larger, centralised learning space. We have worked hard to create an environment most conducive to learning and collaboration."
Due to the success of the new facility, which has been in use for this academic year, Glasgow Clyde College will reintroduce HNC Hairdressing with Fashion Makeup, a popular course and a further qualification for those studying the existing level 5 and level 6 courses. The college is currently recruiting for the new HNC course, for an August 2018 start.
Wales continued: "We have to keep up with industry development, as there is a growing interest in the make-up industry, as well as hairdressing. The new space will make it possible for us to run additional qualifications, including accredited short courses, such as the one-week intensive barbering bootcamp course, gel nails or brows which are highly defined, for those already in the industry wishing to upskill, or as add-ons for existing students.
"It is important that our students are as employable as possible, and so we are adaptable and stay on top of current and future trends, as well as continuing to build strong industry relationships.
"We have great ties with companies such as Wella and The Carrick Spa at Loch Lomond, both of which come into the college to deliver several external workshops, talks and skills sessions. We're delighted and honoured to have Adrian Foxworthy of the Rainbow Room to support us in cutting the official opening ribbon today"
The new facility was part funded by the Glasgow Clyde Education Foundation, which awarded £100k for the refurbishment.