Florists fundraise for the Beatson Cancer Trust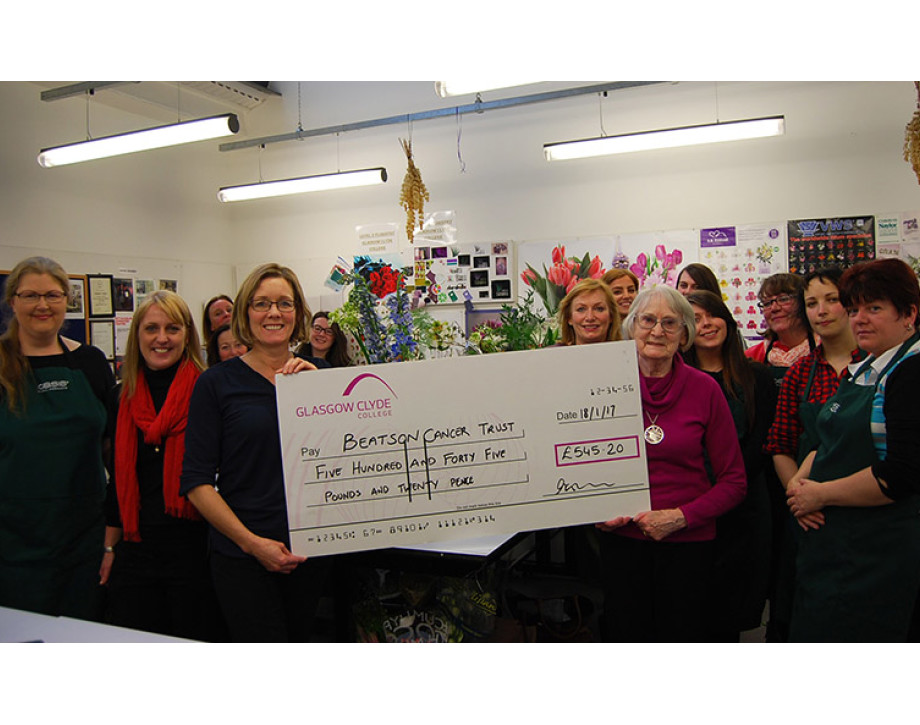 Floristry students at Glasgow Clyde College have raised more than £545 for the Beatson Cancer Trust. The students, who are all studying either part-time Floristry Beginners Level 1 or the full time Diploma in Floristry Level 2, raised the funds by selling wreaths and table decorations before Christmas.
The wreaths and table decorations were made using a range of natural foliage and decorations and were sold to staff and students at the Langside campus.
This year, the students decided to raise funds for the Beatson Cancer Trust in memory of floristry lecturer Julie Lindsay, who sadly passed away after battling cancer. Julie's family had a long relationship with the college, with her parents both teaching for many years at Langside College. Julie's mother Sadie was presented with the cheque and said that Julie would have been very moved that the students had chosen to raise funds in her memory.
The group also raised £90 for Hollybrook School, through selling their decorative Christmas pieces at the school.
Pictured top: Class group with lecturer Jayne Buet and Sadie Lindsay