Journalism students launch winter edition of Clyde Insider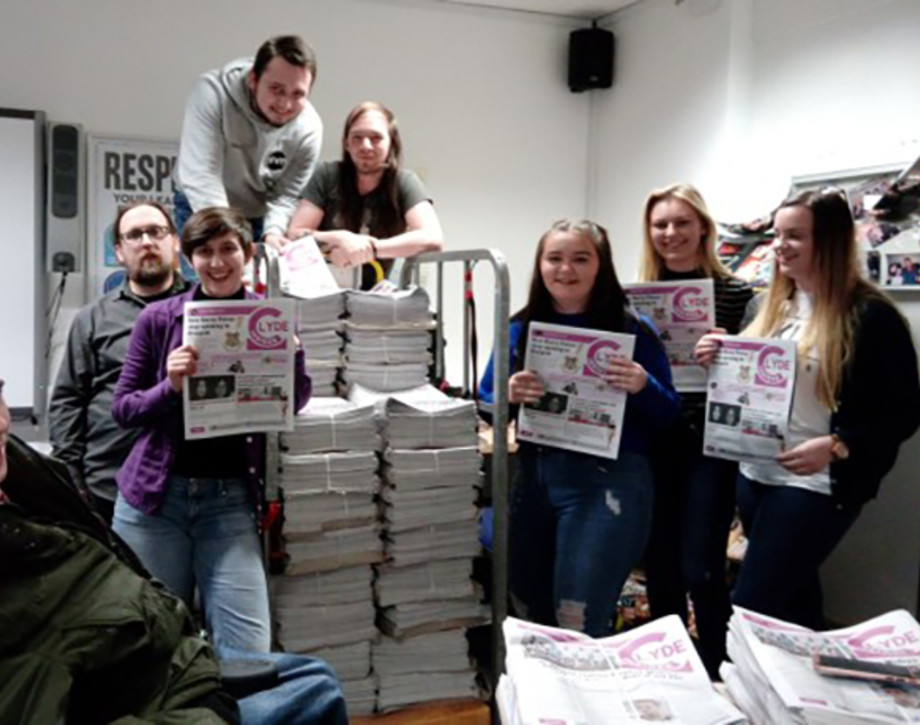 The winter edition of Glasgow Clyde College's student newspaper, the Clyde Insider, has been published this week.
Our first year HN Practical Journalism class have created the paper themselves – from design to content – just three months after joining the course.
More than 4,000 copies of the newspaper will be distributed across all three college campuses with content ranging from college news to creative writing and poetry.
Newly appointed editor, Sara Lovallo, said: "A lot of work was put into the winter edition and we are very excited to share the final product with our readers.
"Anyone will be able to pick up the newspaper for free at any of the three campuses of Glasgow Clyde College: Cardonald, Langside and Anniesland."
The students have also re-branded their news website this year – clydeinsider.co.uk - and are working well to cross-promote their products.
Journalism lecturer Karen Bale said: "I'm very proud of our first year journalism class for producing such a professional looking publication with such engaging content.
"The students have published stories in the paper that have done exceptionally well online, to encourage print readers to read the website, while at the same time they're promoting the print edition via their digital site.
"There are so many talented, creative students in the class, it's a pleasure working with them."
Find out more on the online version of Clyde Insider