Glasgow Clyde College wins at Scottish Diversity Awards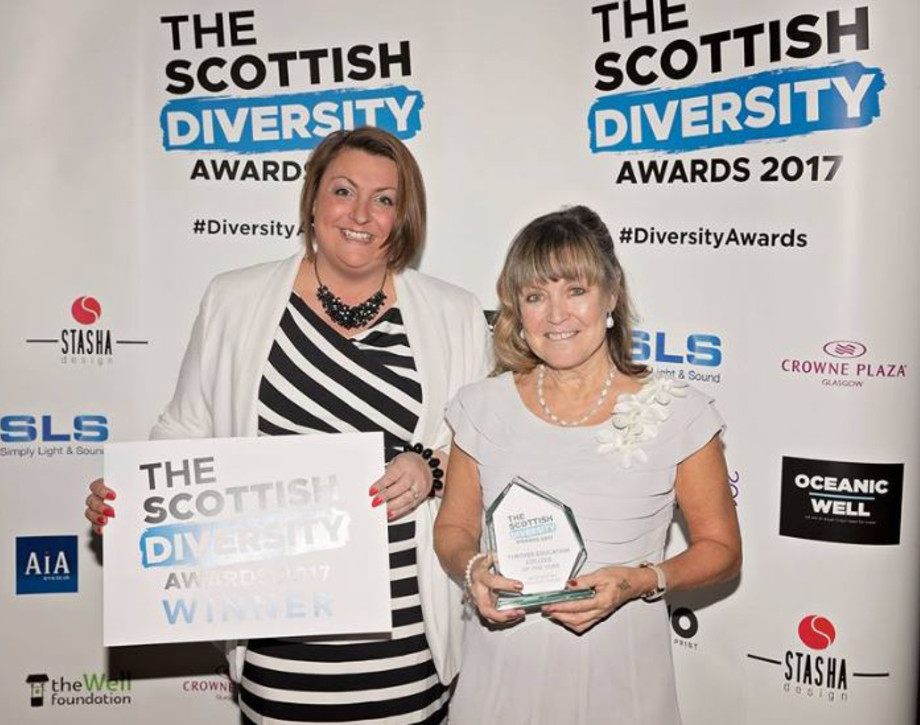 Glasgow Clyde College has been awarded Further Education College of the Year at the inaugural Scottish Diversity Awards.
The College was commended for its commitment to providing a supportive, inclusive and diverse environment for staff, students and partners. It demonstrated its reputation and advances in equality by adopting initiatives such as helping the Glasgow Clyde College Student Association (GCCSA) establish Inclusion, Diversity, Equality and Access (IDEA) groups, delivering the Extended Learning Support (ELS) service and ensuring its digital environments, learning and teaching materials and college spaces are accessible to everyone through the effective use of technology.
Nancy Birney, Head of Equality and Inclusion at Glasgow Clyde College said: "It's a real honour to win Further Education College of the Year at the first Scottish Diversity Awards. To be recognised as a sector leader in this area is a real accomplishment.
"We promote equality and inclusion for all and are committed to providing an inclusive ethos and environment across all our campuses, and we value and respect diversity while ensuring equality of opportunity for all in every aspect of our services, activity and initiatives."
The Scottish Diversity Awards recognise organisations who seek to promote the importance of equality in today's society and recognise Scotland's cultural diversity.