Triple commendation for college at CDN Awards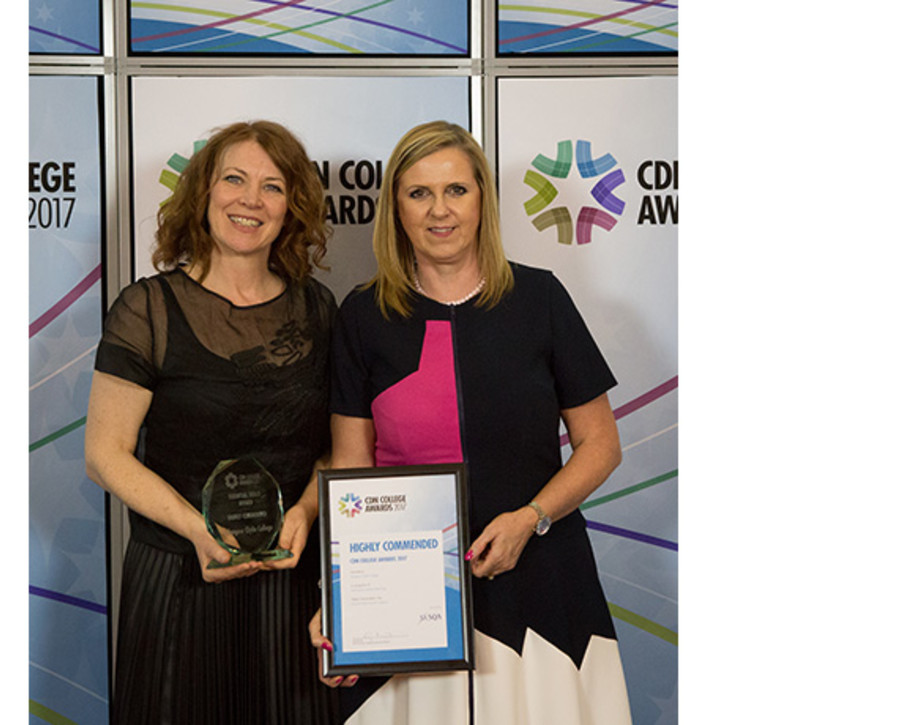 Glasgow Clyde College was Highly Commended in two categories at this year's College Development Network Awards in recognition of their creative approach to inclusion and developing essential skills.
Honoured in the Inclusive College category, Glasgow Clyde College demonstrated its use of assistive technologies to ensure its digital environments, learning and teaching materials are inclusive and accessible to everyone through the effective use of technology. In addition, it was the first college in Scotland to introduce the contact Scotland BSL service and the Sensus Access media coversion tool for both staff and student use, allowing everyone to access provision independently.
The College was also highly commended in the Essential Skills category for its commitment to bridging the textiles gap. Developing its industry partnerships with Dumfries House and Future Textiles, Glasgow Clyde College also hosted a schools' taster day, Make It in Fashion, providing secondary pupils across Scotland the opportunity to take part in up to 10 workshops.
Glasgow Clyde College scooped a commendation in the Developing a Regional Curriculum award for the Glasgow region's five-year Curriculum and Estates Plan; to provide a more coherent, outcome focused and higher quality Glasgow-region curriculum. The plan was created in partnership with all three existing colleges and Glasgow Colleges Regional Board.
Jon Vincent, Principal, Glasgow Clyde College, said: "I am delighted that the work of the College, and its partners, has been recognised at these awards, and we will continue to explore how we can work innovatively to provide first-class further education opportunities."
The College Development Network Awards celebrate successes, reward achievements and showcase to the wider community the many outstanding projects and initiatives being delivered by colleges throughout Scotland.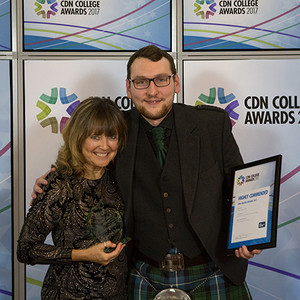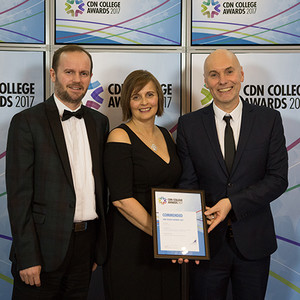 Images:
Top - Essential Skills award: (L-R) Jacqueline Farrell (Dumfries House) and Teresa Lindsay (Glasgow Clyde College)
Bottom left - Promoting Inclusion: (L-R) Nancy Birney and Stuart Milligan (Glasgow Clyde College)
Bottom right - Developing a Regional Curriculum (L-R) Robin Cook (GCRB), Sheila Gunn (SCQF Partnership) and Eric Brownlie (Glasgow Clyde College)