Art students cap the year with awards win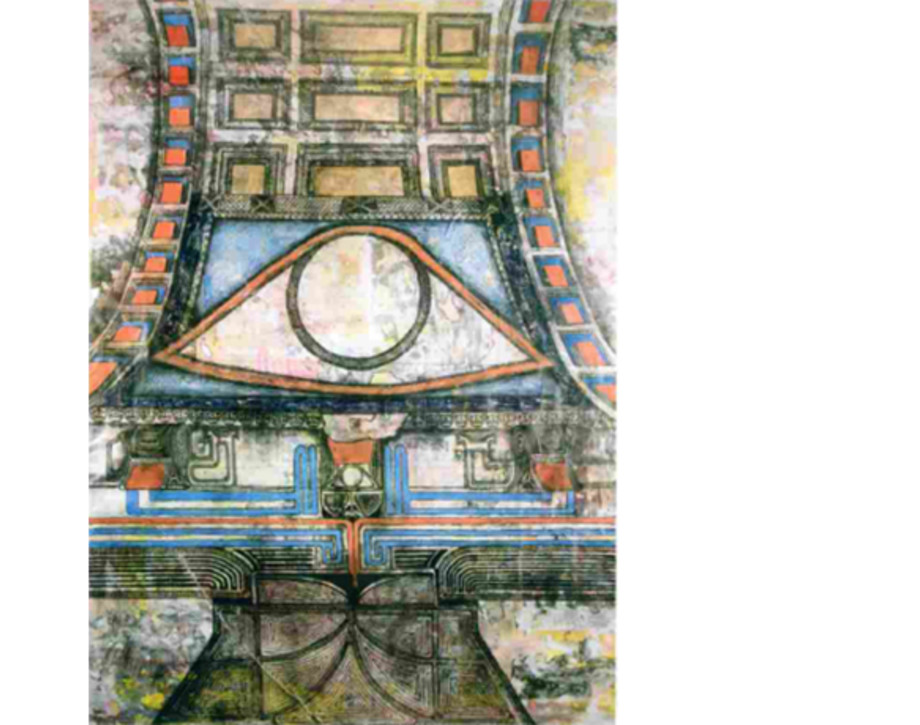 Two HND Contemporary Art Practice (CAP) students at Glasgow Clyde College are celebrating after each winning a prestigious art award.
Exhibiting at the renowned Royal Glasgow Institute of The Fine Arts, Callum McFadyen, 27 from Glasgow, has scooped the Mabel McKinlay award for his piece, 'Kelvin'. Inspired by a four-week residency at Kelvingrove Art Gallery as part of his college course, Callum's 6ft x 5ft mixed media study of Kelvingrove Art Gallery's decorative ceiling has already sold.
Alison Brewster, won The Independent Student Award at this year's Scottish Drawing Competition at the Paisley Art Institute's annual exhibition. Alison's work, 'Magpie' is a mixed media piece, depicting garden scenes and is inspired by nature.
15 of her peers are also showcasing their work at the biennial event, which sees entries from the length and breadth of the UK.
Marlene Lochhead, lecturer at Glasgow Clyde College, said: "It's wonderful to see our students being rewarded and recognised for their outstanding work at both the Paisley Art Institute and The Royal Glasgow Institute. The competition to be selected for these events is extremely tough. It's an amazing achievement to be chosen and demonstrates the talent and skill that we have at Glasgow Clyde College."
Lecturers Marlene and Rosalind Lawless also have work on display at the Paisley Art Institute.
Marlene continues: "Through my own professional practice, I have encouraged students to participate and I'm delighted that all of our HND CAP students were accepted for The Paisley Art Institute. It's been a great success from winning awards to selling pieces of work.
"This has been an incredible year for our HND CAP students. They have been proactive in exhibiting independently with exhibitions at the Glasgow Society, 13th Note and a new collective group exhibition, New Contemporaries, which is currently on at the Glasgow Society. This further enhances their practice and CVs."The HND Contemporary Art Practice course at Glasgow Clyde College is an innovative fine art course which is designed to develop students' creativity through 2D and 3D art practice.