Journalism students launch online newspaper, clydeinsider.co.uk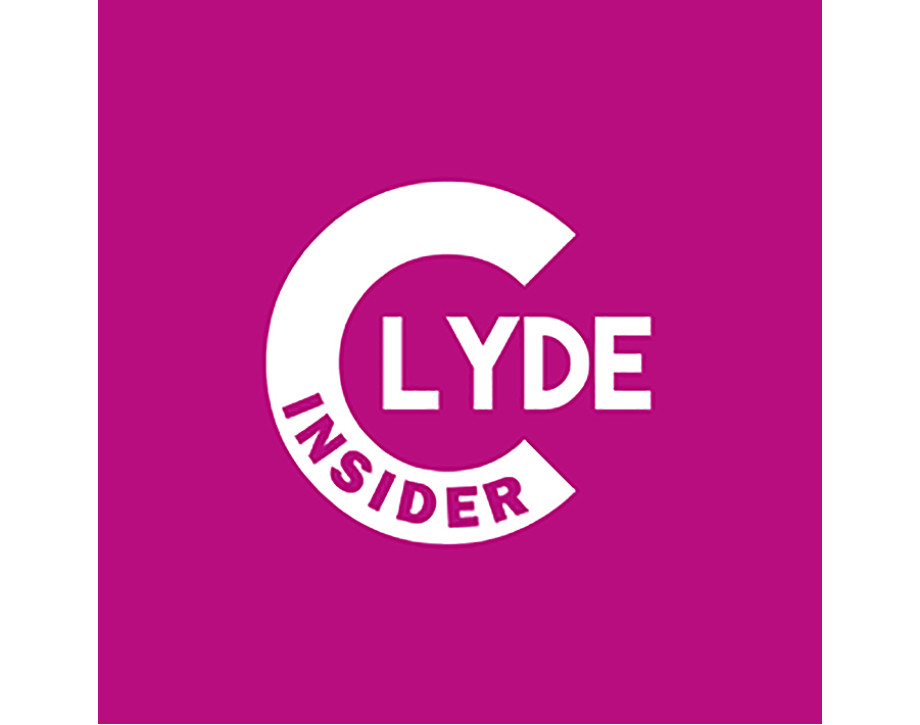 First year HND Practical Journalism students have launched Glasgow Clyde College's rebranded online student newspaper - the clydeinsider.co.uk.
The news site, previously known as On the Button since its original launch in 2014, was re-named to tie in with the print edition of the student newspaper, The Clyde Insider.
Our talented students will update the week every week during 'live news day' providing national and international news, entertainment, sports, culture and creative writing for their online audience.
The journalism team have worked tirelessly to re-design both the site and their social media pages from scratch.
Already the website has beaten all previous records – with stories published during the October break notching up almost 6,000 views.
Editor Lauren McLean said: "After all the hard work put in by every student in the class, with the recurring help from staff, we hope to inspire and inform the readers with our new re-branded website."
The class's digital team have worked round the clock to create brand new logos, to post a constant stream of stories and to promote each story on social media.
One story published last week, by student Caylin O'Brien, about struggling with coping in the school playground as a quiet child, has struck a chord with audiences and already has been viewed almost 3000 times.
Another brave and candid piece, a poem by first year Tasha Hall, describes how she has coped with grief following the loss of her big brother in a car accident.
The emotional and eloquently written poem has been viewed almost 2000 times.
Tasha said: "I have always turned to writing as a type of therapy and stress relief, which I gain immense comfort from. It was never an easy piece to write, it got written and edited draft by draft with tear stained paper. Even now, it is hard for me to read it over- I tend to only do so when I'm feeling down and missing my brother.
"However, in saying this I am extremely proud of myself, as I know Jamie would be, for taking such a traumatic and personal experience and turning it into a published success; which I know many people have gained great comfort and relatability from it.
"To have the views in the thousands, seeing lovely comments from family and friends and even receiving messages from strangers, letting me know how much it related to them. I am delighted with the outcome, and it gives me great happiness that I have reached out and touched a lot of people with my poem."
The dedicated team have been posting stories tirelessly – and are now due to start work on the print edition of the Clyde Insider.
Lecturer Karen Bale said: "This team of students are incredibly ambitious and have relaunched the site themselves, from scratch, which has taken a huge amount of work.
"They're very aware of brand identity and it makes sense to re-name On the Button to tie in with the now well-known brand, the Clyde Insider.
"The talent of the digital team combined with some brilliant content has got us off to an excellent start.
"Some of the personal pieces are not only brave and very moving, but have really connected with the audience out there.
"Other people get what these students are writing about, it's relatable, their pieces are about coping with life – other young people get this.
"As they progress we will cover more and more live news events in real time, which is excellent experience for them.
"I'm so proud of what they have achieved so far, it's onwards and upwards with this class."