Community Learning students meet First Minister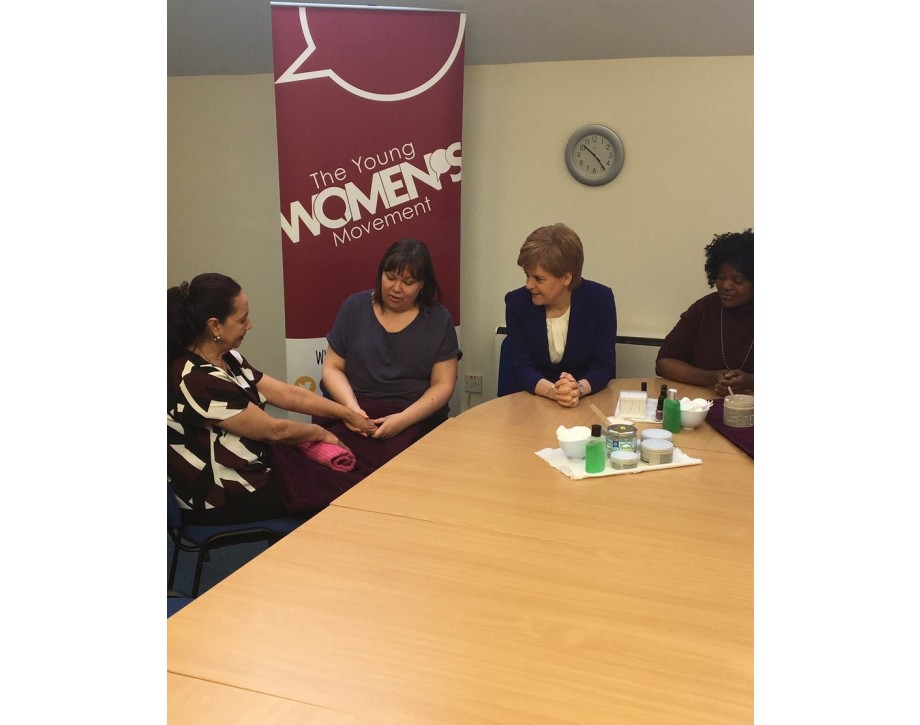 Glasgow Clyde College Community Learning and Development students completed their health and wellbeing course in a memorable way recently, with a visit from First Minister Nicola Sturgeon.
The First Minister was visiting the YWCA Scotland's Glasgow Centre - The Young Women's Movement to mark the introduction of the Domestic Abuse (Scotland) Bill to the Scottish Parliament.
She met with women who have been taking part in our Community Learning and Development Health and Wellbeing course, and learnt what they've been covering on the course, and the benefits this has brought to their health and wellbeing. There was even a chance for the students to pass on some of what they've learnt by giving the First Minister a hand massage.
The course is just one from a wide range of free Community Learning classes offered by Glasgow Clyde College in local venues including community centres, schools, libraries across the north-west and south of Glasgow.
For more information about community learning at Glasgow Clyde College, please contact Victoria McHard on 0141 357 6115 or email vmchard@glasgowclyde.ac.uk