Apprentice Andrew takes his skills to India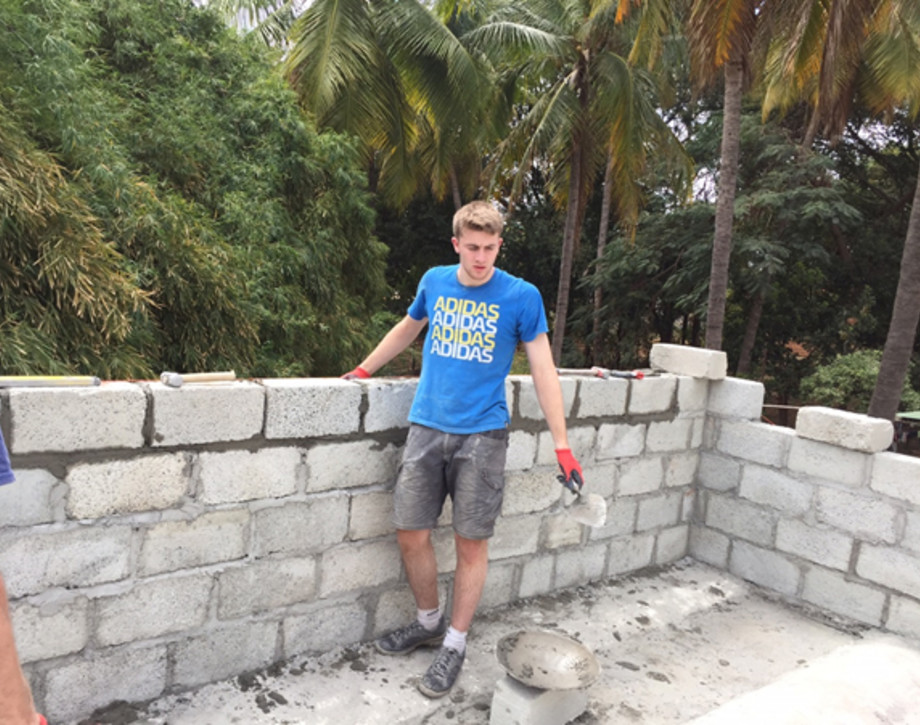 Carpentry and Joinery apprentice Andrew Hutton has put his skills to good use, by travelling to southern India to work on a project building a new dorm on the second floor of an orphanage in the small village of Kollegal.
Utilising the skills that he has honed on his Advanced Craft Carpentry and Joinery day release course, Andrew (pictured above) worked as part of a four-person team of other joiners to complete blockwork to window sill height at the orphanage. The team ensured that walls were level and plumb, and infilled the existing roof with concrete to create a level surface.
Andrew also worked on some shuttering in order to build a staircase that would lead up to the dormitory, ensuring they were constructed to meet health and safety regulations. Locally-made windows were also installed in the bathroom and shower area, and after some more shuttering, the team complete blockwork to full height which completed the project and allowed sub-contractors to measure for pre-fab and roofing.
Andrew comments, "Overall, my Indian experience was one to be remembered, working in 30 degree heat with misshapen blocks, empty oil drums for scaffolding and sharing a bedroom with bats, geckos and cockroaches it has to be said that I loved every minute of it, gained invaluable experience and hope to return next year!"