Glasgow Clyde College Fellow achieves ground-breaking PhD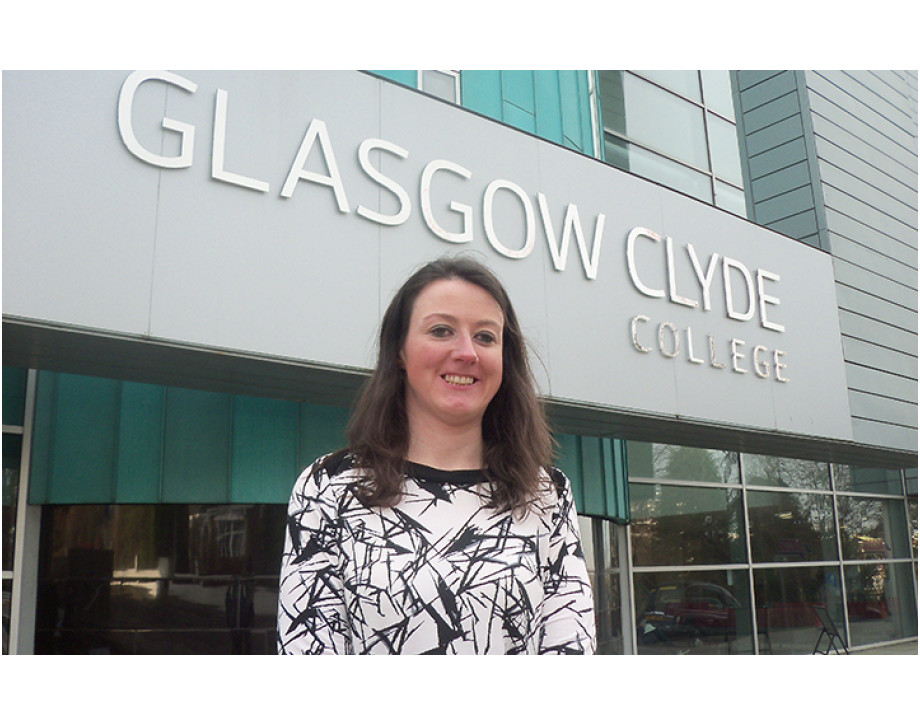 Glasgow Clyde College Fellow Julie McElroy has completed ground-breaking PhD research into Assistive Technology at University of the West of Scotland (UWS).
Julie's PhD investigated the learning experiences of students with disabilities within tertiary education who use assistive technology as part of their learning experience. Julie hopes to use her research to develop a framework that can be used by education bodies to assist them in providing a better understanding of the key issues and interactions involved in the area of assistive technology.
Born with cerebral palsy, Julie was told she would probably spend her life in a wheelchair. At the age of five, she was also diagnosed as profoundly deaf.
Julie started her journey to higher education at Glasgow Clyde College at its south west campus, which was then known as Cardonald College, choosing to study Information Technology before gaining direct entry into third year at UWS. Julie was the first female and youngest person to be awarded the Glasgow Clyde College Fellowship and has gone on to achieve a remarkable list of achievements in her life so far. As a Fellow of Glasgow Clyde College, Julie continues to support the college as an ambassador and regularly attends college events.
In the years since attending Glasgow Clyde College Julie has been recognised for her achievements, awarded the UWS Court Medal 2010 for highest achieving student, winning Adult Learner of the Year Award 2012 from the Scottish Learning Partnership and also awarded the Glasgow Lord Provost's Award in 2012.
Julie commented: "I want my research to influence the discussion to investigate disabled student experiences, understand their perspectives and hopefully contribute to a better understanding of students' use of assistive technology and the extent to which it can enhance student learning and engagement.
"Glasgow Clyde College has always been behind me, they are very passionate about supporting their students, past and present. Fortunately, Glasgow Clyde College and University of the West of Scotland have both supported my studies providing valuable guidance and assistance in helping me recruit the staff and students to be involved in my research."
Nancy Birney, Head of Equality and Inclusion at Glasgow Clyde College said:
"Julie is passionate and dedicated to her research and is a fantastic advocate for bringing enhanced understanding of how technologies can help people in higher education. We are proud of all our students but especially proud of what Julie has achieved since leaving the college."
Glasgow Clyde College puts learning and teaching at the heart of its offering and are committed to providing opportunities for the widest spectrum of learners.