Multicultural students find their voice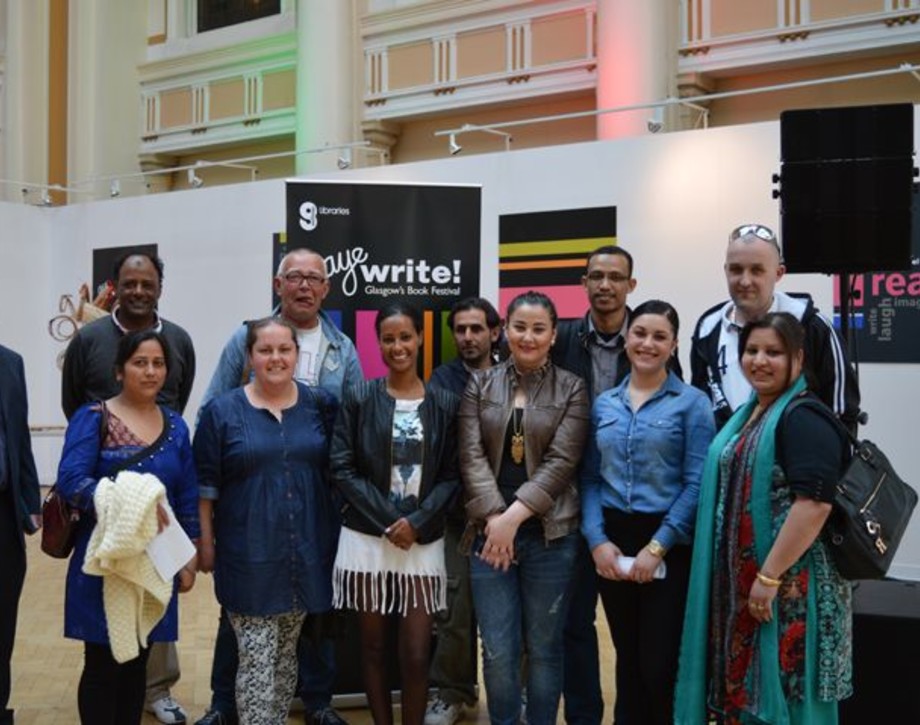 A group of hardworking students from Glasgow Clyde College have shared their dreams of changing the world at an innovative event staged as part of the renowned Aye Write! book festival.
Eleven students, who are all studying English for Speakers of Other Languages (ESOL) at the college in partnership with Glasgow Life, were delighted to be given the opportunity to showcase their work alongside fellow festival stars Irvine Welsh, Kevin Bridges and Christopher Brookmyre.
The If I Could, I Would event, staged at the historic Mitchell Library, was designed to give learners from Glasgow's diverse communities (including refugees, asylum seekers and settled migrants) the opportunity to engage with the local community through the written word.
Each of the students was tasked with writing a short piece about their hopes, dreams, ambitions and fears. Many of them opted to use the opportunity to share their views on hard-hitting issues that are close to their hearts, such as child labour, violence, war and famine.
Denisa Talpay, who moved to Glagow from Romania last year to build a better life, received acclaim from the audience for speaking at the event. The 19-year-old said: "I have given speeches in my home country before, so I wasn't too nervous, but doing it in English is quite different. I decided to write about violence around the world and how, if I could, I would make it stop. I'm really proud to be involved with this event - it's given me the chance to meet many people and share my thoughts on the world, which has been great".
Camille Nehme, ESOL lecturer and successful Levantine musician, was the driving force behind the students taking part. Camille, who has been playing multicultural music since he was a child and has performed at high-profile events all over the world, said: "This is my fifth year at Aye Write! and I was delighted to be able to perform my music once again and help learners display their writing and voice their opinions to such a big audience.
"The ESOL courses are designed to help settle non-native speakers improve their understanding of the English language and increase their confidence in their everyday life. I believe taking part in Aye Write! has been a great experience for the students as it has given them a chance to have their voices heard.".