16 nominations at Student Journalism Awards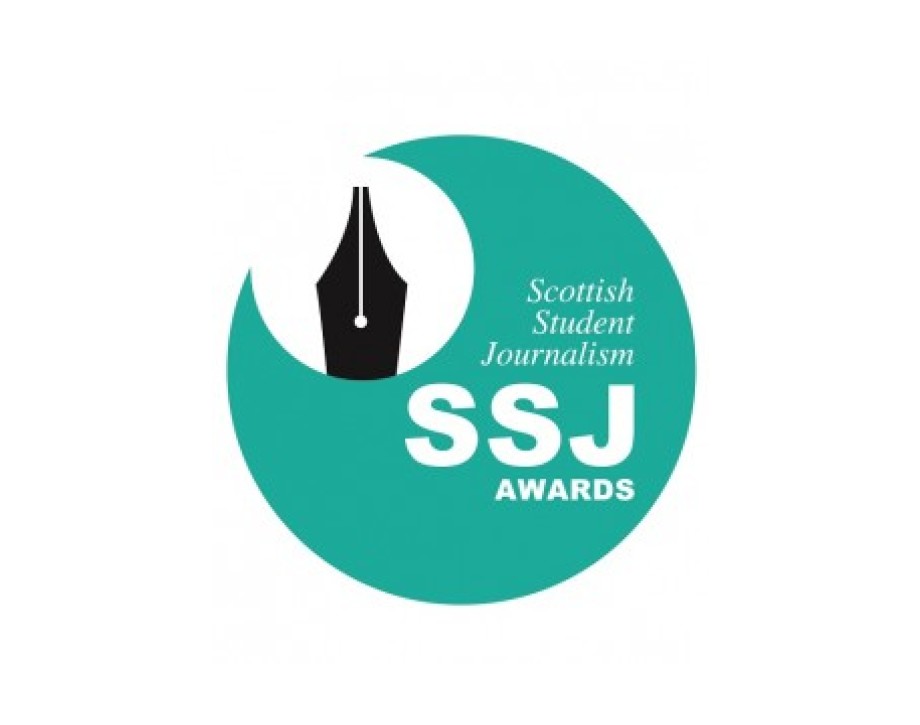 Glasgow Clyde College journalism students have notched up an incredible 16 nominations for this year's Scottish Student Journalism Awards.
Our first year student Peter Cassidy leads the way with an amazing four nominations for Feature of the Year, Column of the Year and Arts and Entertainment.
He's also been nominated for the Calum MacDonald Memorial award - a special accolade in memory of the young Herald reporter, who died from cancer aged just 32. The award recognises excellence in journalism and those nominated have shown they're trying to make a difference in society with their investigative journalism.
Second year student Catrina Cochrane has three nominations, followed by Jenny Cleeton and Conor Cartwright, both nominated for two awards.
First year students Richard Lilley and Joyce Robertson, along with second years Sam Carmichael, Rebecca McCurdy and Eala MacAlister, have also been nominated.
Senior Journalism lecturer Felicity Teasdale said: "The number of shortlisted nominations that the journalism students from Glasgow Clyde have received this year is fantastic. It's a testament to the hard work of our students and to the staff who teach them".
First year student Peter Cassidy, whose nominations include his own exclusive front-page splash in the Daily Record, said: "It was a surprise to be nominated for four awards, I would have been delighted to be nominated for one. I'm really looking forward to attending now, it promises to be a good night".
The SSJAs are hosted by second year Glasgow Clyde Media student, who will hold the prestigious bash at Glasgow's National Piping Centre on May 28th. Guest speakers include the BBC's Jane Lewis and acclaimed author, Christopher Brookmyre.
Francesca Arcari is one of the five media students organising the event, which boasts a number of leading industry figures as judges, including Sunday Mail editor Jim Wilson and Herald sports writer Hugh Macdonald.
She said: "We've been working on organising this event since the start of the year and it's been a lot of work but I think we'll all feel really proud when we see it come together at the awards ceremony in May.
"Everyone in the team has dedicated a lot of time and effort to the project".
The Glasgow Clyde College nominations are:
Column of the Year
Peter Cassidy for Negotiating With Terrorists column.
Richard Lilley for his opinion piece about his experience of the Job Centre, which ran in the Daily Record.
Calum Macdonald Memorial Award
Peter Cassidy for his front-page story about the Saltire Sisters, who were arrested following last year's referendum.
Multimedia Publication
Catrina Cochrane for Dearest Scotland, her digital platform which invites people to write letters to the future of Scotland.
Arts and Entertainment
Joyce Robertson for a travel piece about Puffin Island.
Eala McAlister for her article about up-and-coming band, Neon Waltz.
Peter Cassidy & Jenny Cleeton for features about singer, Tallia Storm.
Sam Carmichael for her in-depth look at My Little Pony fans, Bronies.
News Story of the Year
Rebecca McCurdy for her interview with a student from Ghana.
Jenny Cleeton for her story about golfer, Bradley Neil.
Features Story of the Year
Catrina Cochrane for her interview with Kurdish refugee, Roza Salih.
Peter Cassidy for his interview with magician, Ryan Davidson.
Conor Cartwright for his interview with a footballer whose brother escaped from communist Albania.
Sports Story of the Year
Catrina Cochrane on her love of Adidas.
Conor Cartwright's piece about footballers released from clubs.