GCCSA win top award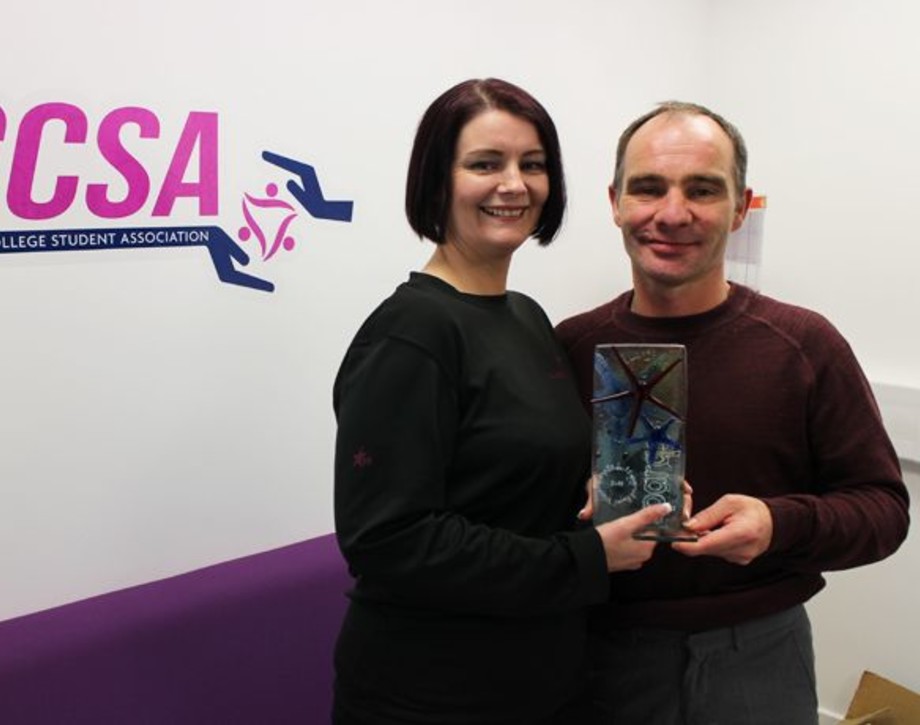 There's been more good news for our student association this week! On the back of their GCCSA Student Association of the Year win earlier in the year, our Student Association has received fantastic news from SPARQS!
At a conference on Friday 29 May, Barclay McCrindle and Angela Clocherty had the great honour of being announced as winners of the award for "A new initiative established by a students' association in partnership with their college or university, which has made the most impact on the enhancement of the student experience".
The award recognised the ELATE (Enhance Your Learning And Teaching Experience) group, which has made a huge difference and change to Glasgow Clyde College. Students are changing their learning experience to suit the way they engage with the college and have taken ownership og the group to progress plans and make positive changes.
The GCCSA want to take the opportunity to thank students and staff for all their support.
Well done to all involved.