SCMA childminder partnership is extended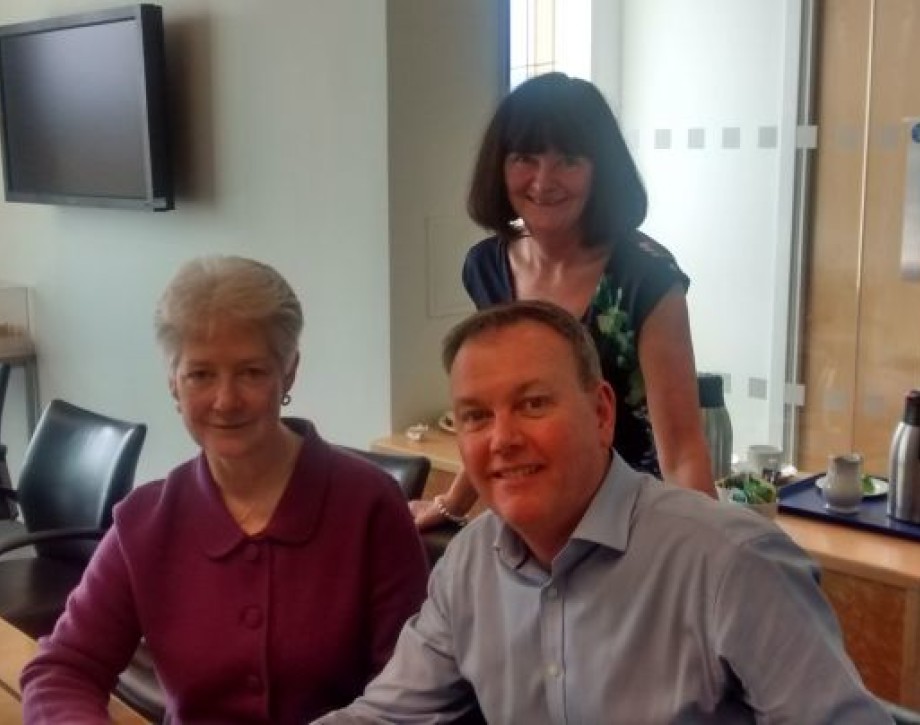 The Scottish Childminding Association (SCMA) has extended its partner provider agreement with Glasgow Clyde College to provide childminders with more learning opportunities.
The partnership was initially founded in 2011 with the former Cardonald College, to expand the range of complementary training courses offered to SCMA childminders across Scotland.
Following the formation of Glasgow Clyde College, the partnership was re-signed by Maggie Simpson, Chief Executive of SCMA who is "delighted that our working relationship with Glasgow Clyde College continues to grow".
Anne Condie, Head of Childminding Services said: "This agreement ensures our members have access to affordable quality learning opportunities at convenient times and locations".
The College continues to provide learning opportunities at times and locations to suit SCMA members at preferential discounted prices, including Paediatric First Aid, REHIS Elementary Food Hygiene and a variety of additional workshops to improve childminders' continuous professional development.
SCMA is delighted that training delivered by Glasgow Clyde College receives excellent feedback from SCMA members. Anne added: "I'm looking forward to working with the team at the College to develop these opportunities for childminders further in the future."
SCMA provides a range of learning opportunities - developed specifically for childminders - leading to a quality standard and professional growth.
Pictured at the signing of the new partnership agreement are; (seated) Maggie Simpson, Chief Executive of SCMA, Brian Hughes, Vice Principal Strategy and Performance at Glasgow Clyde College, and (standing) Anne Condie, Head of Childminding Services at SCMA.
For more information on the Scottish Childminding Association visit www.childminding.org