Student newspaper The Clyde Insider goes to print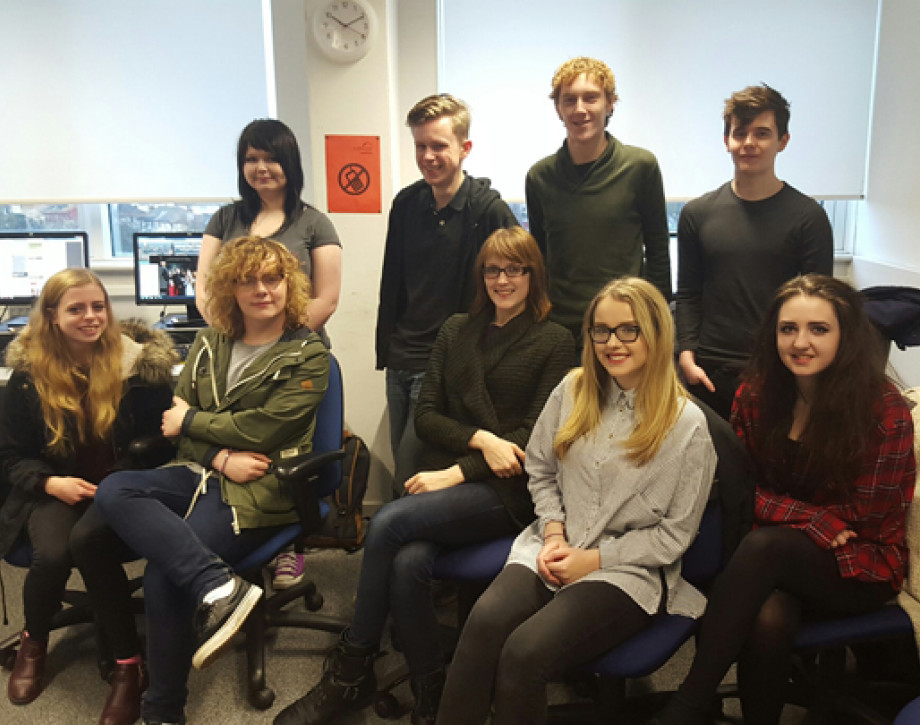 The second edition of Glasgow Clyde College's student newspaper, The Clyde Insider, goes to print on the 30th November and will be available across all three Glasgow Clyde College campuses.
First year HND Practical Journalism students have done a fantastic job of sourcing exclusive stories, writing to deadline and designing eye-catching pages.
Their student newspaper has a wealth of top stories including an interview with a former Glasgow Clyde College fashion student who has launched his own label and an exclusive chat with former SFA chief executive and Rangers player, Gordon Smith.
The Clyde Insider is packed full with favourites including Clyde Confessions and a brand new creative writing competition.
Two students from the College's NPA schools programme have contributed to the paper – and it's hoped more and more students across all faculties, will continue to write for the paper.
Working in partnership with The Salon at Glasgow Clyde College and the College sports team, the Clyde Insider brings you up to date information on hair and beauty offers and the sports and fitness activities programme for students and staff.
And not to forget our fabulous HND Media and Communications students who have worked tirelessly to run a PR campaign to promote the paper.
Their work was last week recognised by a panel of professional PRs who were incredibly impressed with their campaigns.
The prestigious HND Practical Journalism programme at Glasgow Clyde College is one of only two further education courses accredited by the National Union of Journalism Training (NUTJ). Links with industry employers ensure graduates from the course are highly-sought after by both employers and universities.
Journalism and media lecturer Karen Bale: "The standard of work from both the journalism students, in putting together another excellent publication, and the media students, for their professional PR campaigns, has been fantastic.
"It's a pleasure to work with these students and I look forward to what they will produce next block."
Pictured above is the Clyde Insider student team.