Students will dance their way to London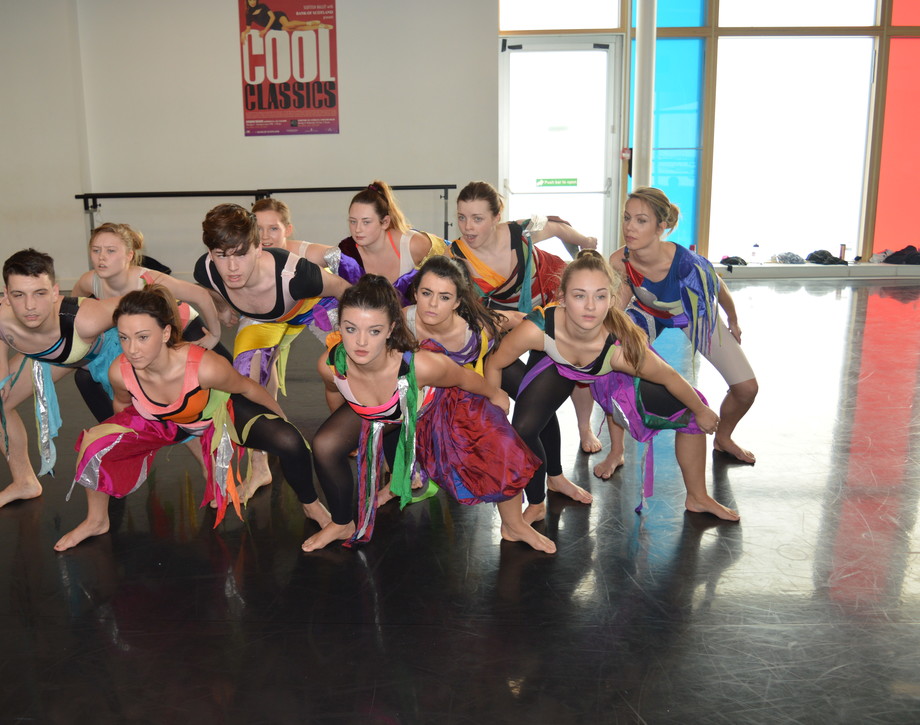 Dance students from Glasgow Clyde College have won a competition to secure a spot performing alongside Britain's oldest contemporary dance company after exhibiting their skills in a national choreography competition.
The students, who are all studying HND and HNC Dance Artists at the award-winning Dance Studio Scotland in Glasgow Clyde College, were among six groups to perform in front of an esteemed selection panel at Edinburgh's Festival Theatre as part of the Rambert Elements competition. The winning piece, called "Still Life", is based on the reclining sculptures of Henry Moore.
The winning group has been invited to perform alongside Rambert dancers and the Rambert Orchestra at a special London showcase in June.
Senior Lecturer Maxine Railton recently spent three days working alongside Rambert choreographer Alexander Whitley in London as part of the college's partnership with the company. She said: "Rambert Elements is a prestigious competition and taking part will be great experience for our students. Many of them will go on to audition for places on Rambert's degree programme and this has given them the opportunity to show the London set what they can do without all the pressure that comes with auditions.
"My time working with the company was enriching and helped strengthen our industry links. Rambert are potential employers and, in years to come, some of these students could be employed by them."
Knightswood's Robert Rutherford, who is enrolled on the college's HNC Dance Artists course, has wanted to perform for as long as he can remember and hopes that the competition will set him on the path to success. The 17-year-old explained: "I love dancing as I think it's a great form of escapism. When I was at school I would go on trips to see Rambert shows so it was surreal to be performing for them myself."
Twenty-year-old Stephanie Alexander, from East Kilbride, added: "It's a great platform for us to show what we are capable of. I've loved Rambert's work since I was a child and it would be a dream to work with them."