Spring edition of the Clyde Insider published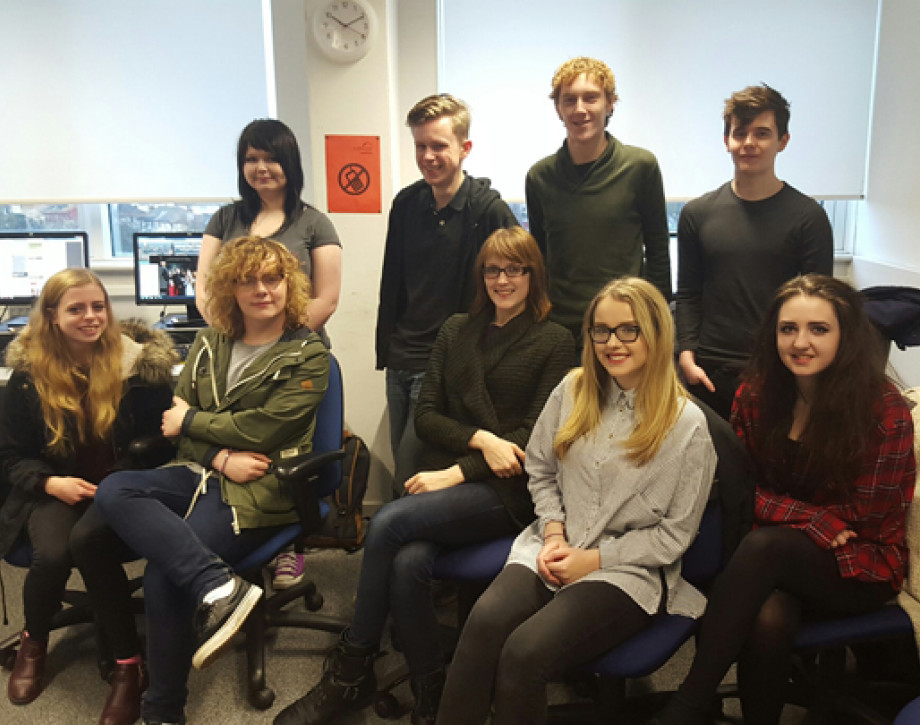 The spring edition of Glasgow Clyde College's student newspaper, the Clyde Insider, is published today and available across all three campuses.
Thanks to the fantastic dedication of our first year HND Practical Journalism students the third edition of the paper is better than ever.
The paper boasts an exclusive interview with Game of Thrones star Daniel Portman, an investigation into Scotland's binge drinking culture, an election special as well as a brand new puzzles page and jam-packed reviews section.
The journalism students have worked tirelessly to source their stories, design, print and edit the latest edition of the paper – which will be distributed across Cardonald, Anniesland and Langside campuses today.
Already the Clyde Insider, with a print-run of 4,000, has caught the eye of newspaper editors including Allan Rennie, managing director of Media Scotland and senior editorial staff at the Evening Times.
Its sister publication – the Clyde Outside – a magazine for the communities surrounding our college campuses – goes to print next week.
Clyde Insider editor Ross Harkins said: "The paper was definitely challenging but an amazing experience and a really fun addition to the course.
"Working to make the paper a reality really put time restraints into context and gave a fantastic example of how newspapers come together.
"I thought the team worked incredibly well, with so many awesome elements combining to make something I'm sure we're all going to be proud of."
Journalism and Media Lecturer Karen Bale said: "The students have pulled out all the stops this time and created a fabulous, relevant publication busting at the seams with exciting exclusive scoops and investigative features.
"They are incredibly dedicated and should all be very proud of themselves for what they have created.
"What is fantastic to see is how much the students enjoy working on the paper, how much they are learning from the process and how much it's preparing them for industry.
"We can't wait till the paper is printed today, so everybody can enjoy the paper.
"Its purpose is to engage students and staff and to give them a platform to showcase their news and achievements. We hope that's what we are doing and would welcome any feedback – or anyone who would like to get involved with the next edition."