Adult Achievement Awards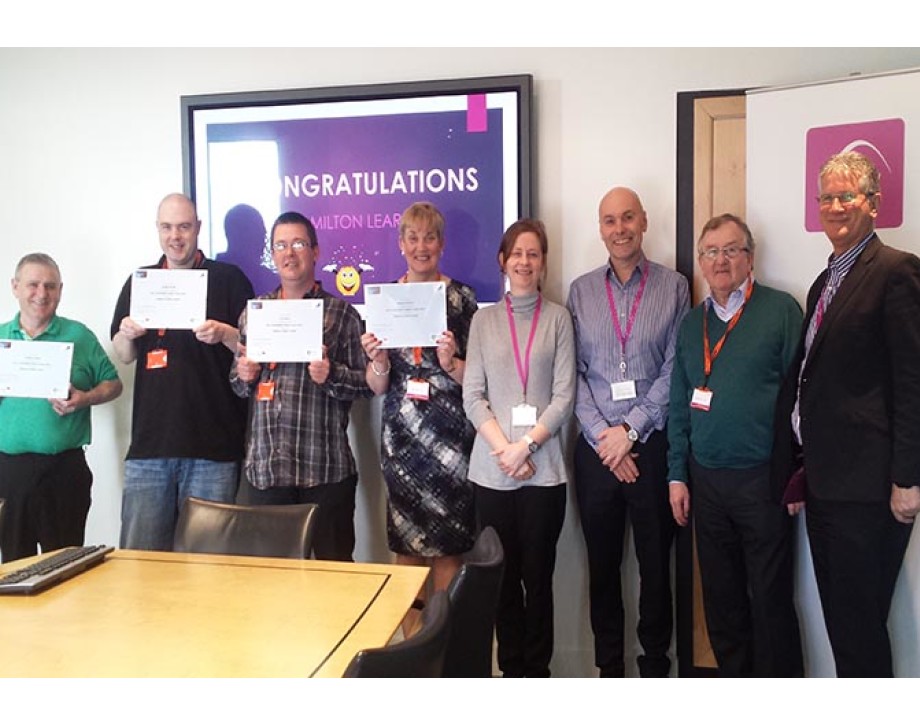 Glasgow Clyde College has been involved in a pilot programme which encourages learners in the community to reflect on their learning. Over a period of three months, learners continue to attend their usual literacy classes and then completed a reflective journal at the end of each class.
Ceremonies have recently been held in Castlemilk, Langside and Milton where the learners have been presented with Adult Achievement Awards to celebrate their success.
This is the first time that these awards have been held in Scotland. Congratulations to all involved.