Creative student brews up new label for Scottish beer company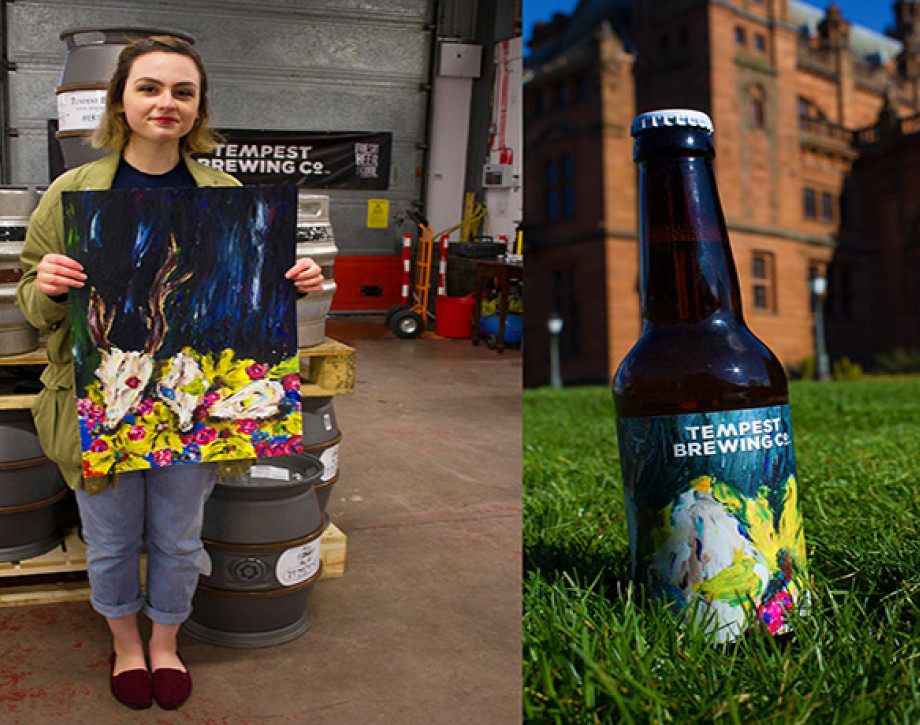 A creative student from Glasgow Clyde College is set to have one of her designs adorning hundreds of beer bottles this summer after impressing bosses at Tempest Brewing Co.
Dannielle McFarlane, who studies HND Graphic Design for Print and New Media at Glasgow Clyde College, has been selected as one of the first local artists to have her work printed on one of the Scottish brand's limited edition labels.
The 19-year-old, who is originally from East Kilbride, said: "My painting was created as part of a college project and, at the time, I never considered that it might be picked up by a brand. My sister actually works for Tempest and decided to show them what I had done and they were really keen on using my design.
"Tempest are going to be working with several local artists in the future and I'm honoured to have my design featured on one of their labels. When I see pictures of the finished product it feels really surreal!"
Dannielle, a former pupil of Calderglen High School, decided to enrol on the college course after realising how many job opportunities are available for artistic people in the industry. She explained: "I've always been interested in art but I love how much variety there is within the course – one day you are working on branding then, the next, you are doing product design. I love the challenge of working to a company's brief, whilst also putting my own stamp on everything I do."
A representative for Tempest Brewing Co, which is based in Galashiels, said: "Dannielle's artwork really captures the essence of our beer – we particularly loved the contrast between the dark background and the bright colours. We've had lots of great feedback on the label and we are incredibly proud to be supporting the development of a budding young artist from Glasgow."
Dannielle added: "Working with Tempest has been a great experience and I'm hoping that having it in my portfolio will help me gain employment once I complete my college course."