Summer edition of Clyde Insider launched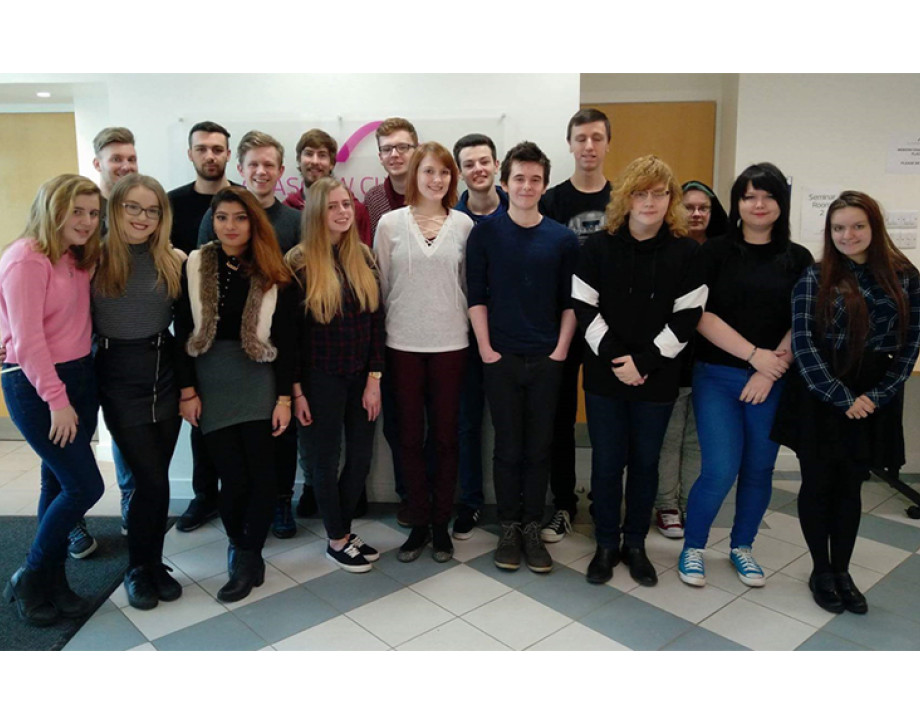 The summer edition of Glasgow Clyde College's award-nominated student newspaper, The Clyde Insider, is available now across all three campuses.
Our first year HN Journalism students have worked incredibly hard to produce their best paper yet – packed full of student news, politics, reviews and sport.
This issue includes an analysis of how GCC students voted, a special summer festival pull-out and breaking news - announcing the new GCCSA student president.
Not only have the students filled the paper, which has been nominated for Best Student Publication at the Scottish Student Journalism Awards, with excellent content – they have secured advertising from bus company McGill's, the Daily Record and the Paisley Daily Express.
Journalism lecturer Karen Bale: "I think this is the most professional, high quality Clyde Insider that has ever been produced and it's thanks to the hard-work, talent and dedication of the first year class, who were led by very a capable and hard-working editor and motivated and creative deputies."
Editor, Richard Mason, said: "Working on the Clyde Insider has been a real test of putting everything we've learned this year into practice. It has been stressful, frustrating and rewarding in equal measures and given us invaluable practical experience in the industry we are hoping to move into.

"In this issue we have been ambitious with a preview of Scottish festivals which includes a ticket giveaway for Doune the Rabbit Hole; a fantastically challenging puzzles section; and design that has evolved throughout the year with our ability to get to grips with the notorious InDesign.
"We tried our best to include as many different departments of the college as we could and hope this is a trend that will be continued to make the Clyde Insider a celebration of everything happening around the three campuses."
Deputy editor Becci Freeman added, "Working on the paper has been an incredible experience. "We have been really lucky to have this opportunity to create something first hand.

"As a class everyone has worked really hard. The talent and skill that everyone has is mind-blowing and it has been a privilege to work along-side such creative individuals.
"As our third and final issue, we wanted to crate our best piece of work, and really prove how far we had come as a class. With hard work and a strong team effort, I feel we have gone above and beyond that."
The Clyde Insider will be available across Anniesland, Cardonald and Langside campuses until the end of the summer term.
It's supported by social media pages and the students' award-nominated online news blog, On The Button.
Image attached shows the HN Journalism year one class.