Final year acting students perform 'Festen' 14-17 June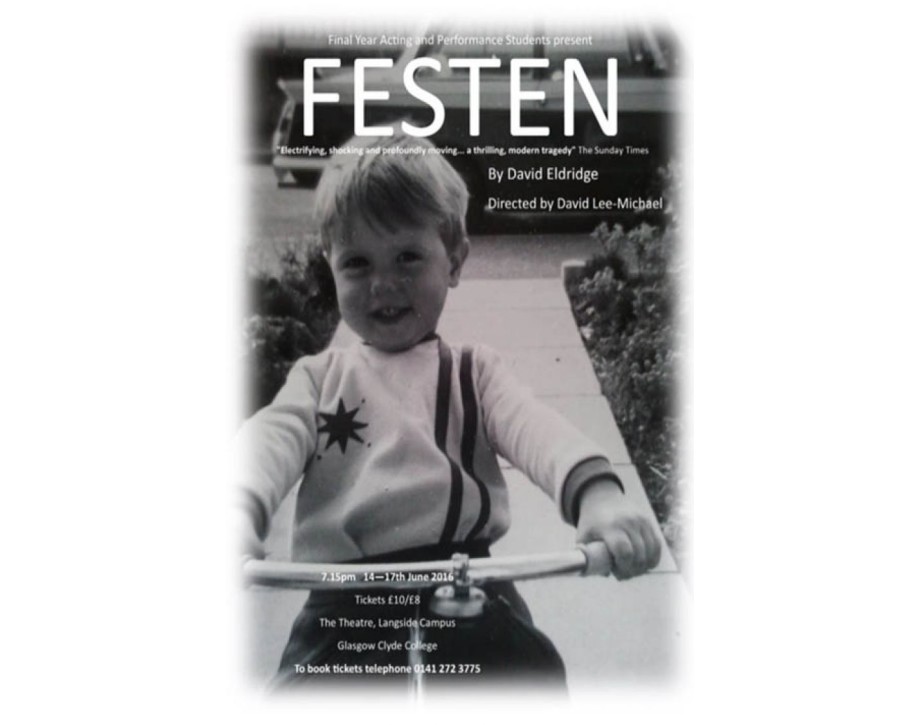 Final year Acting and Performance students perform the David Elridge play, 'Festen'.
Festen satirises the hypocrisy of a large and wealthy family by observing the events that unfold at the ancestral home during a reunion held to celebrate the oldest family member's 60th birthday.
As the time arises for birthday speeches to be made, one of the sons stands and asks the assembled guests to choose which of two prepared speeches he should read. The guests select one not knowing its contents, and the son declares it the "truth speech". As he begins to talk, it becomes dramatically clear that he is not praising his father but accusing him of having abused him and his sister over a period of years during their childhood. The play traces the family's turbulent battle with the truth to discover whether the son's rage is justified or the product of a deranged imagination.
Please note: This play is suitable for those aged 16 and over.
Performances 14 , 15, 16 and 17 June at The Theatre, Langside Campus, 50 Prospecthill Road, G42 9LB at 7:15pm.
Tickets £10 / £8. Purchase tickets here.
For further information telephone 0141 272 3775.