Students set to dazzle jewellery fans at exhibition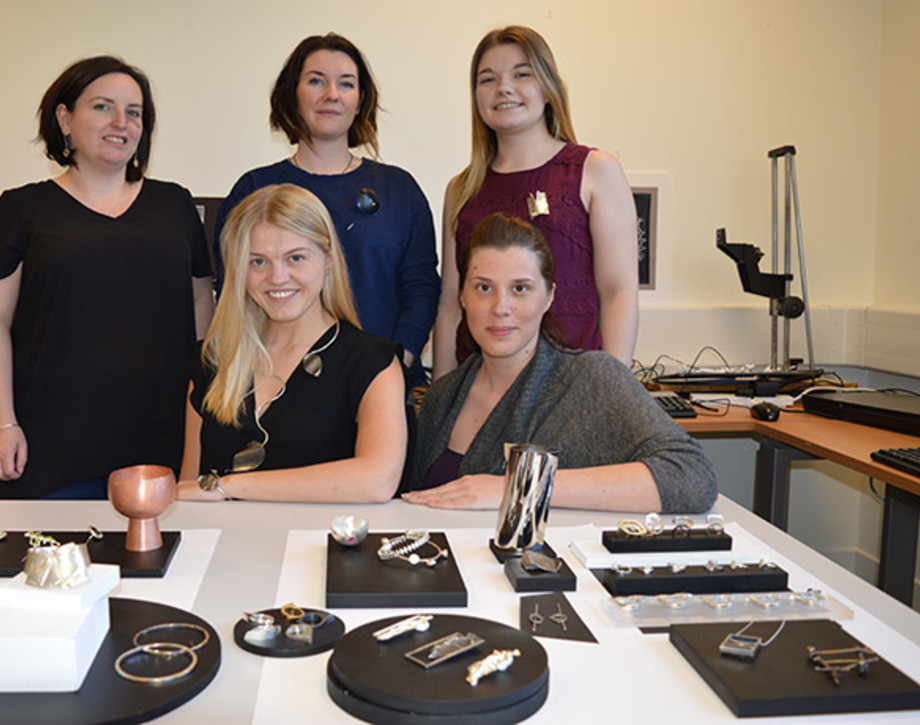 Creative jewellery designers from Glasgow Clyde College are set to showcase a range of collections they have produced to industry professionals and members of the public.
The students will exhibit designs they produced whilst enrolled on the college's Jewellery and Silversmithing course, part of the Creative and Cultural Industries faculty, at Glasgow Clyde College.
In excess of 50 visitors – including representatives from businesses and universities partnered with Glasgow Clyde College – are expected to attend a private viewing of the exhibition before it opens to the public. The exhibition will be held at the Business Centre at Glasgow Clyde College's Cardonald Campus and will run from 10am-4pm from June 8 – 15.
Student Jenni Steele said: "The Jewellery and Silversmithing Exhibition offers a great chance for students to make industry contacts and attract sales and commissions from visitors.
"I will be exhibiting a range of designs I've produced in the past year, including a silversmithing piece - a salt and pepper shaker - as well as stone-set items and a cast piece."
Jenni, who hopes to set up her own jewellery workshop in Newmills when she graduates, continued: "I'm really looking forward to building up my range of tools so I can start making and selling my own creations locally. Getting feedback on my work at the exhibition will be really helpful."
Fellow student Andrea McCarthy added: "I am really looking forward to exhibiting my designs, which include brooches, necklaces, laser-cut acrylic items, and creations that include a mix of precious and non-precious materials.
"I run a business alongside my classmate Laura Proven in the incubator facility at Glasgow Clyde College's Cardonald Campus. When I graduate, I aim to grow the business and continue to make and sell my designs."
Ann Clare Graham, Senior Jewellery Lecturer at Glasgow Clyde College, said: "I am delighted to be able to showcase some of the excellent work that the HND Jewellery and Silversmithing students have produced in this end of year exhibition. We have had an excellent year with students gaining awards from several high-profile competitions."
The exhibition is part of The Glasgow Clyde College Festival of Creativity, a month-long celebration of the college's Creative and Cultural Industries student work. The festival, which runs until Wednesday 29 June, will see college students showcase their work in a range different venues across Glasgow.
Dr Alex McCluskey, Director of Creative and Cultural Industries at Glasgow Clyde College, said: "A Fringe-style festival is the best way of exhibiting our students' work: home-grown talent is at the heart of Scottish culture and the many events that we're hosting will be a great way of exhibiting that."