Successful progression for Prince's Trust students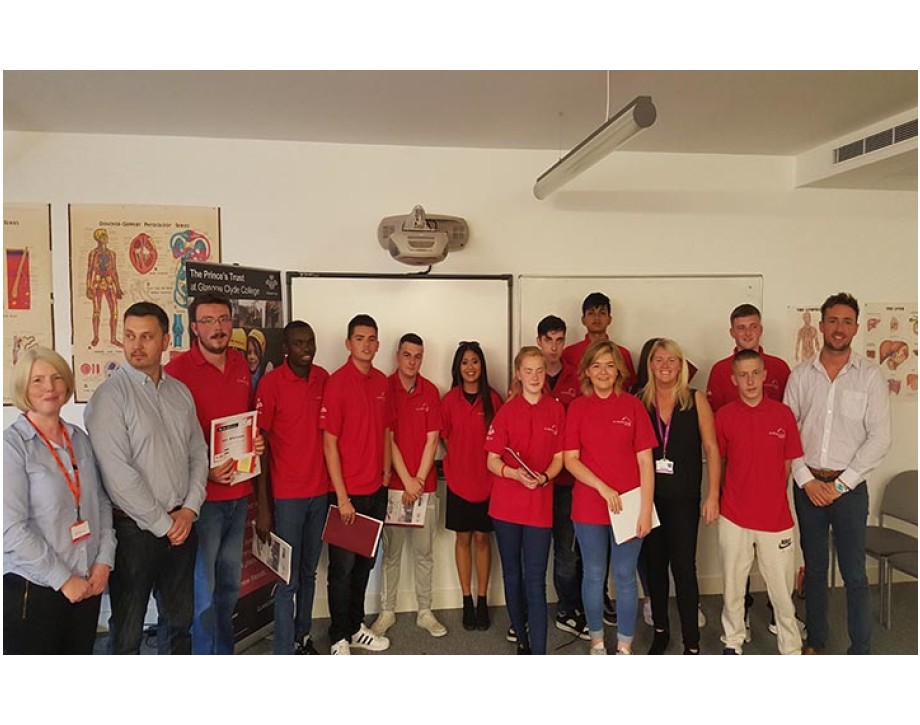 Twelve students have graduated from The Prince's Trust Team Programme at Anniesland campus, after successfully completing the 12-week Personal Development course.
Five students have conditional offers in Sports Exercise and Fitness, Introduction to Further Education, Introduction to Construction, and Child Care all with Glasgow Clyde College.
Two students have gained Modern Apprenticeships with Glasgow Life Coach Core and Happy Days Nursery in Maryhill.
Other students have been successful in gaining courses with other colleges and other employability training courses.
Student Omar Suliman states "The course has helped me improve my confidence and given me more skills and given me the chance to meet new people". Another student, Demi Mooney, says "I left school about a week before this course started and ever since then this course has gave me the opportunities to apply for college courses which I have been successful in achieving a place in intro to FE, work placements and this has surely helped me figure out what I what I want to do in the future".
The 12-week Prince's Trust programme presents many challenges and allows students to review their current situation, identify their strengths, and develop new skills in a safe and controlled environment. Activities include working with the local community, a two-week work placement, organising charity events and attending residential event to promote team building. They also attend CV and Interview workshops and gained skills such as Emergency First Aid, and Food and Hygiene.
Pictured above are students and staff from the Prince's Trust team at their awards ceremony at Anniesland campus.